Bosch introduces low-cost 240V home EV charger
by
Bob Nagy
|
May 10, 2013 1:51 PM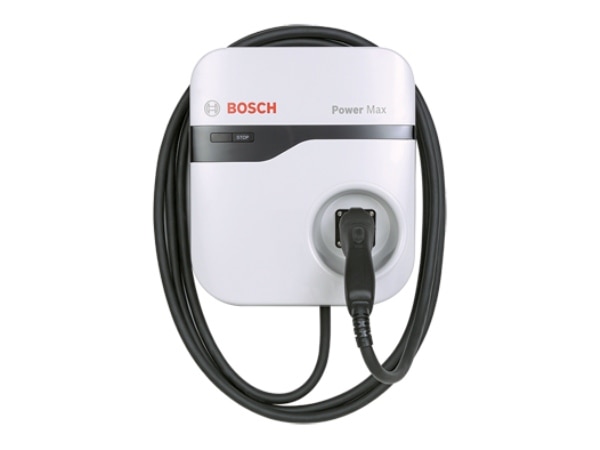 There's good news for owners and would-be owners of electric vehicles: Bosch Automotive Service Solutions has announced the first Level 2 home charger setup that starts below $500 - and that's before any incentives. The first such system to crack this barrier, Bosch's baseline Power Max 240V/16A charger opens at $449 with a 12-foot cable. For individuals desiring even speedier battery replenishment, the higher-performance 30-amp Power Max unit starts at $593 with an 18-foot cord, or $749 when matched with a 25-foot cable.
Also: 10 Best Green Cars of 2013
Bosch says its UL-certified Power Max hardware is designed to work with all brands of EVs. Each unit features a full array of safety and convenience features including an LED charging beacon, hardwired on/off switch, NEMA 3R enclosure for both inside/outside installations, and breakaway cord feature with non-live current wire. The company also offers comprehensive guidance and assistance from a free on-site initial estimate to post-installation support. The new Bosch Power Max chargers will begin shipping next month. Full details can be found at www.pluginnow.com.
You'll Also Like To Know...
• The new Ford Fusion Energi Plug-in Hybrid is now on sale
• Honda has just launched the new 2014 Accord Plug-in Sedan
• The 2014 Mercedes-Benz B-Class Electric Drive goes on sale in early 2014