Blue Devil Corvette ZR1: Sinkhole Survivor at SEMA
By Bob Nagy on November 6, 2014 10:46 AM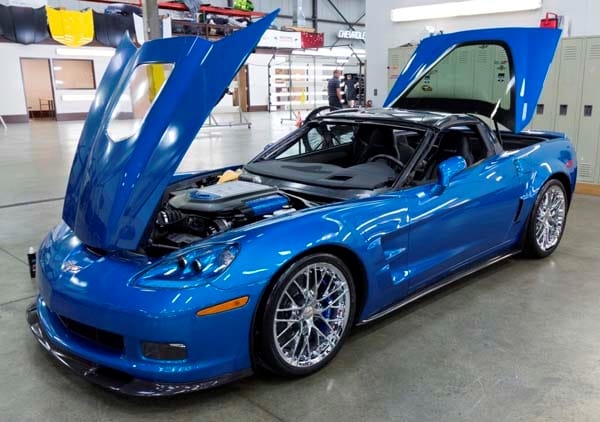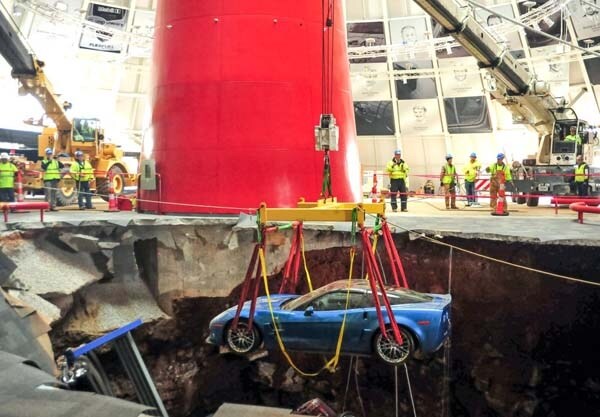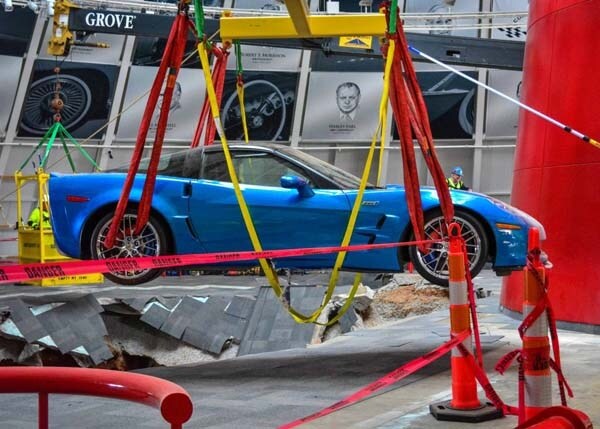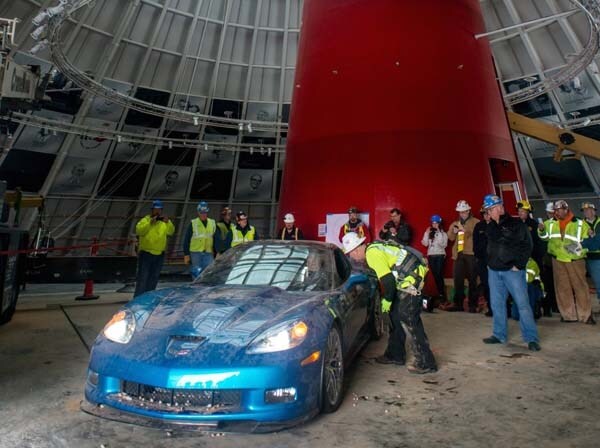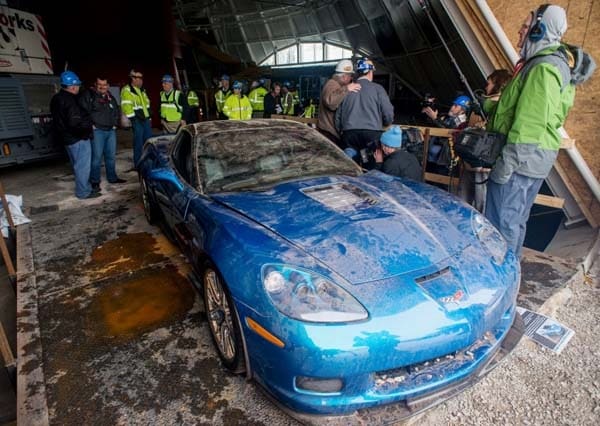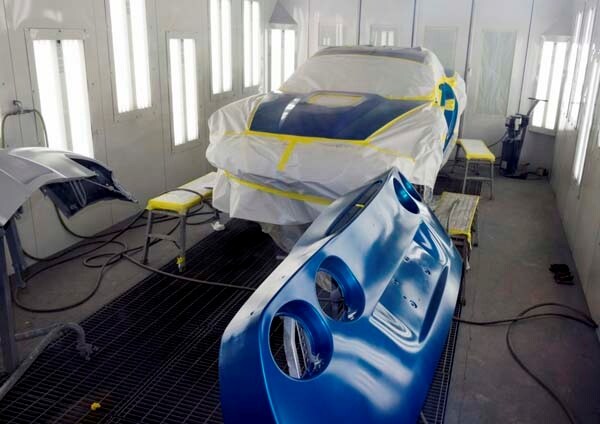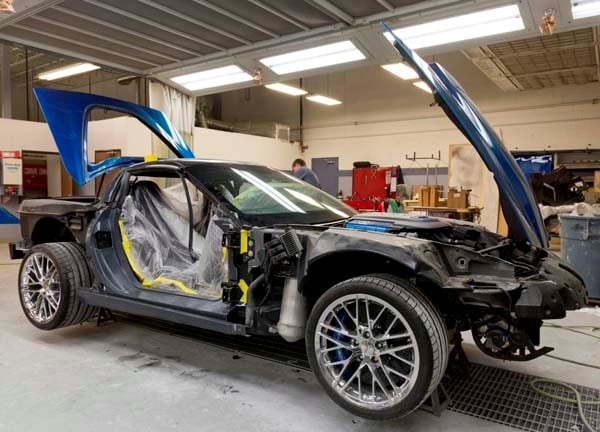 The first of eight historic Corvettes swallowed by a sinkhole at the National Corvette Museum in Bowling Green, Kentucky, last February has emerged from the abyss fully restored for display this week at the 2014 SEMA Show. This rare 2009 Corvette ZR1 -- better known as the "Blue Devil" - was resurrected thanks to a team of restoration experts working at the General Motors Heritage Center in Sterling Heights, Michigan. 
Also: The Class of 2015 -- New Vehicles Ready to Roll
The Blue Devil, one of two original show cars created to launch the ZR1 back in 2008 and on loan to the museum, dropped some 30 feet into a 45x60-foot chasm when the floor of the Skydome viewing area suddenly collapsed. It was the first Corvette to be retrieved from the pit and remained on site until September when it was shipped back to Michigan for six weeks of extensive repair work that brought it back to as-new condition.   
Also: 10 Coolest Cars Under $18,000
GM plans to restore two more of the damaged vehicles in 2015 - the 1-millionth Corvette and a black 1962 Corvette owned by the museum that was the oldest model involved in the incident. The five other Corvettes are now slated to remain in their as-recovered state "to preserve their historical significance" and ultimately become part of a future display at the museum.
More Corvette News...
The 650-hp 2015 Chevrolet Corvette Z06 can sprint from 0-60 mph in 2.95 seconds
The 2015 Chevy Corvette Stingray will offer a Performance Data Recorder
Check out our video review of the all-new 2014 Chevrolet Corvette Stingray Convertible