Audi's new INRIX Park gives real-time guidance to the right spot
by
Bob Nagy
|
June 10, 2013 1:27 PM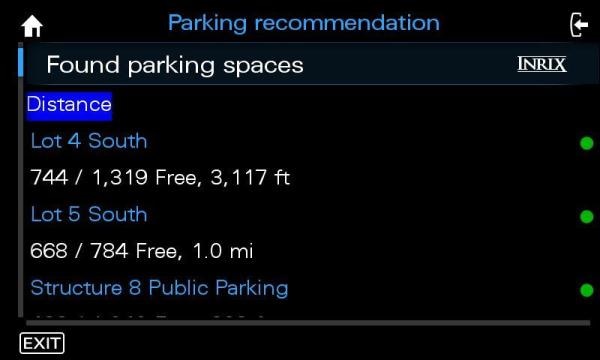 Adding one more measure of practical technology to its vehicles in the U.S., Audi has announced that it will offer INRIX Park as a new no-added-cost service on all new and existing models equipped with MMI Navigation and Audi Connect. This multifaceted service helps drivers find, compare and even store the closest off-street parking places by distance and price, and provides them with the most direct turn-by-turn routing directions on how to get there.
Also: Your 12 midsize sedan choices for 2013
According to Audi, the INRIX Park system already has over 18,000 U.S. locations in its database and will continually expand that count over time. "Helping to ease the challenges that Audi drivers face in their daily drives is the core mission of the Audi connect suite of connected car services," said Filip Brabec, Director of Product Management, Audi of America. "By offering the ability to easily navigate to the best parking spot available for their vehicle, Audi has further simplified and improved the ownership experience."
You Should Also Know...
Cadillac's Super Cruise technology is ready to start real-world testing
Mercedes-Benz has introduced a new anti-wrong-way-driver warning system
2014 Volvos will offer a Cyclist Detection safety system option