Audi Q3 Vail Concept - 2012 Detroit Auto Show
by
KBB.com Editors
|
January 9, 2012 5:23 PM
More than mere ski-themed eye candy, the Audi Q3 Vail Concept made its world debut at the 2012 Detroit Auto Show to help celebrate formal confirmation that the currently Euro-only Q3 would be joining the automaker's U.S. lineup in the near future. Named after Colorado's famed international winter sports resort, the Audi Q3 Vail is "a potential variation" on the basic Q3 package. Its exterior gains a number of high-profile enhancements, starting with special "Energy Red" pearlescent paint set off by a selection of custom body kit elements finished in matte-gray quartz-based paint. The front fascia boasts revamped headlamps, a more dramatic grille treatment, aluminum caps on the outboard air intakes and an aluminum underbody guard. Accessory running boards and flared wheel arches add interest to the Q3 Vail's profile while twin exhausts integrated into a diffuser/underbody guard add more drama to its rear quarters. Fitted with 255/45 off-road tires on 20-inch five-spoke alloy wheels, the Q3 Vail Concept stands 1.2-inches taller than a standard Q3 and has a 1.5-inch wider track dimension, front and rear.
More from Detroit 2012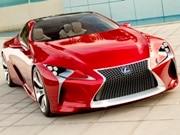 See the future as it looks from the 2012 Detroit Auto Show
More new cars
The cabin on the Audi Q3 Vail Concept displays a similar mix of sport and sophistication. While the dash is trimmed in fine black Nappa leather, the seat coverings are a unique mix of leather and yarn. In addition to its bespoke styling elements that include a very interesting 3D stainless steel mesh trim, the Vail Concept features several very nifty bits of technology.
More from Detroit: Audi Allroad returns for 2013
The MMI system has a built-in inclinometer that displays an animation with longitudinal and latitudinal tilt angles. It's also capable of logging GPS coordinates for regions not included on the map to help a driver find the way back home. The side wall of the Q3 Vail's trunk incorporates a built-in inductive charging station to help keep flashlights and other devices always ready to go. The flashlights also feature infrared heating devices that can serve as hand or boot warmers. The same type of wireless technology is used to heat or cool the contents of a Thermos bottle located in the forward console between the Vail's front seats. As a final touch, even the trunk mat is fitted with heated cushion elements to make it more comfortable when slipping into or out of snow togs.
Power for the Audi Q3 Vail Concept is supplied by Audi's 2.5-liter turbocharged five-cylinder TFSI engine that makes 214 horsepower and 295 lb-ft of torque. Mated to a seven-speed S-tronic automatic transmission and matched with Audi's Quattro full-time all-wheel drive, the Q3 Vail Concept touts 5.5-second 0-60 mph quickness along with the ability to take on almost any kind of road or non-road challenge.
2012
Detroit Auto Show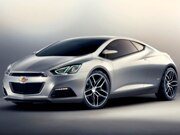 See something new from the big show
Coming cars
10 Cool Cars Under $18k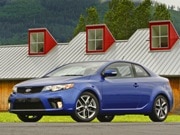 Go cheap, stay cool with our 10 Coolest Cars Under $18,000
Coolest cars
10 Used Cars Under $8k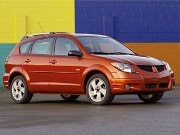 Our 10 Best Used Cars Under $8,000 may be the 10 smartest buys out there
Best used cars