Apple announces ''Eyes Free'' in-car integration for Siri
by
KBB.com Editors
|
June 11, 2012 2:37 PM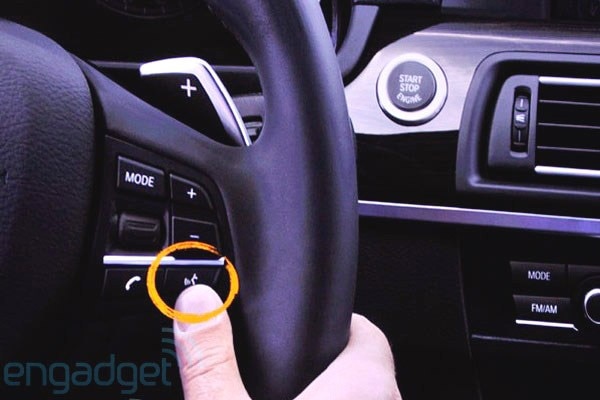 The 2012 Apple Worldwide Developer Conference taking place this week has yielded a number of interesting announcements, but the most intriguing for motorists is that the firm has created "Eyes Free," an in-car integration setup for Siri, Apple's voice-activated "personal assistant" that was introduced on the iPhone 4S. According to Apple, this slick Siri summoner gets the job done using a distraction-minimizing button located on the vehicle's steering wheel.
Apple says that a number of major automakers - including Audi, BMW, Chrysler, General Motors, Honda, Jaguar, Land Rover, Mercedes-Benz and Toyota - already have agreed to start offering the Eyes Free system within the next 12 months. Most obvious missing players on that roster are Ford with its MyFord Touch and Hyundai/Kia with UVO, both of which use Microsoft-based in-car integration software.
In a related development, Apple also revealed that the new iOS6 system coming this fall will jettison Google Maps in favor of an all-new proprietary Maps app. In addition to complete Apple-designed graphics, Maps also includes turn-by-turn navigation capabilities and enhanced local search functions.