Acura NSX Concept - 2012 Detroit Auto Show
by
KBB.com Editors
|
December 16, 2011 12:33 PM
Although we'll still have to wait roughly three years to see the final product in showrooms, Acura did offer a brilliantly executed first look at "the next great performance vehicle" from its brand. Truly one of the megastars of the 2012 Detroit Auto Show, the Acura NSX Concept resurrects the style and spirit of its original forebear but adds a new all-wheel drive hybrid twist to the formula that promises to deliver superior dynamics with equally impressive efficiency.
More from Detroit 2012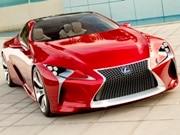 See the future as it looks from the 2012 Detroit Auto Show
More new cars
Developed by an engineering team led by Honda R&D Americas, Inc, and wrapped in sleekly aggressive bodywork, the Acura NSX Concept makes extensive use of lightweight materials throughout, a design element that will carry over to its production successor to ensure the car hits the streets with an extremely favorable power-to-weight ratio.
While not ready to share too many specific technical details, Acura admits that primary motivation for this 21st century super coupe will come from a next-generation VTEC V6 engine fitted with direct fuel injection and matched with a new dual-clutch transmission that has a built-in electric motor capable of endowing the NSX with "supercar acceleration while offering outstanding efficiency."
>More Acura from Detroit: 2013 Acura RDX Prototype , Acura ILX Concept
While that power pairing energizes its rear wheels, the NSX Concept also is fitted with a revolutionary "Two Electric Motor Drive Unit with a Bilateral Torque Adjustable Control System" up front. Although the name doesn't quite roll off the tongue, this all-new hybrid all-wheel-drive system uses individual motor/generator units to instantly and independently generate positive and/or negative torque to the front wheels during cornering. Acura is confident this new Sport Hybrid variation on its already stunningly capable SH-AWD setup will endow the Gen II NSX with handling performance unmatched by any previous AWD system.
"This Sport Hybrid SH-AWD system will make NSX the ultimate expression of Acura's idea to create synergy between man and machine," said Takanobu Ito, president and CEO of Honda Motor Co., Ltd. and lead developer of the original Acura NSX. "The NSX will make the driver one with the car to enhance dynamic driving abilities without getting in the way." One final fact about the next-generation Acura NSX: It will be built in Ohio. No word as yet on the specific production facility where it will be manufactured.
This story was updated on January 9, 2012, with new information and photos released in conjunction with the world premiere of the Acura NSX Concept at the 2012 Detroit Auto Show.
2012 Detroit Auto Show
See something new from the big show
Coming cars
10 Cool Cars Under $18k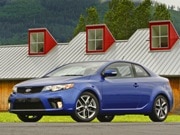 Go cheap, stay cool with our 10 Coolest Cars Under $18,000
Coolest cars
10 Used Cars Under $8k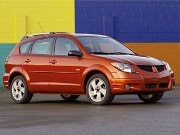 Our 10 Best Used Cars Under $8,000 may be the 10 smartest buys out there
Best used cars