2017 Mazda CX-9 set for Los Angeles
by
Bob Nagy
|
November 4, 2015 11:15 AM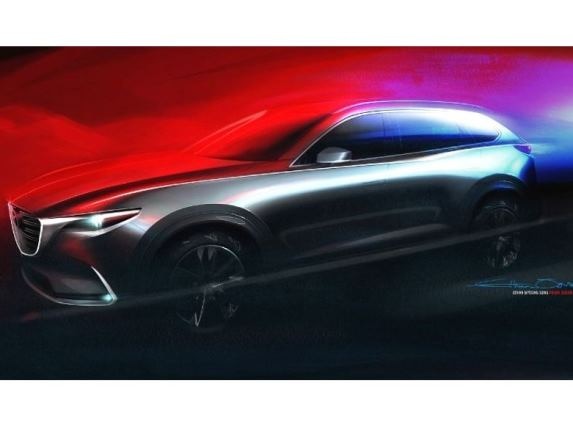 Mazda announced the debut of its next generation of its range topping crossover SUV at the Los Angeles Auto Show. This initial image of the 2017 Mazda CX-9 confirms that the 3-row midsize people mover will embrace the full suite of SkyActiv technologies and reflect a more "premium design execution" than the existing model.
Also: Class of 2016 -- New Cars Ready to Roll
Like the Mazda Koeru Concept unveiled in Frankfurt, the Gen II CX-9 also features the latest take on the automaker's styling themes, including a bolder front fascia and edgier bodywork. Expect the restyled cabin to have a more upscale look and feel while offering greater usable space. Although Mazda remains mum on powertrain choices at this point, the existing 3.5-liter V6 is almost certain to give way to a 2.5-liter SkyActiv 4-cylinder that may be available in both naturally aspirated and turbocharged configurations. The 2017 Mazda CX-9 will be unveiled Nov. 18.