2017 Genesis G90 5.0 Ultimate Quick Take
by
Matt DeLorenzo
|
June 5, 2017 11:00 AM
Recently, the opportunity to drive the 2018 Genesis G80 3.3T Sport in Napa Valley came up and what better way to get to the event than to make the 400-mile trek from Southern California in the luxury division's flagship, the 2017 Genesis G90 5.0 Ultimate. The antithesis of the smaller G80, this 420-horsepower limousine is well-suited to the task of whisking its occupants about town in the lap of luxury or making freeway miles melt away.
If you're looking for a well-recognized badge that will earn nods of approval from the country club set, or the latest in whiz-bang technology, shop elsewhere. The real value in the Genesis G90 is that it is a perfectly conventional, well-built, quiet, powerful luxury car that has all the bells and whistles you could wish for in an expertly executed package. Perhaps one of the things I appreciated most was that the Genesis doesn't need to be novel when it comes to controls and switches—the only haptic feedback you'll get is in the steering wheel for lane departure and other warnings. The rest of the layout, from climate control to the sound system has straightforward and easy-to-master switchgear, including a center rotary knob.
Comfort plus
This is one large automobile. It rides on a 124.4-inch wheelbase and measures 204.9 inches stem to stern. That distance between the axles results in a cavernous cabin with an abundance of rear legroom. This allows a reclining function for the back seats with all the additional rear controls for entertainment, HVAC and the rear seat positions.
Also: See the 12 Kelley Blue Book Best Buys of 2017
While the rear seat is a showpiece in its own right, front passengers are also treated to multi-adjustable power front buckets clad in soft Nappa leather, a great-sound Lexicon premium audio system, and plenty of room to spread out. Despite the car's large footprint, the responsive naturally aspirated V8 provides plenty of power that's seamlessly delivered to the rear wheels (or all four if you get the AWD model) via an 8-speed automatic transmission. Again, there's no real cutting edge technology here, but what's provided is well-executed. Over 1,000 miles of freeway, city and Napa Valley motoring, we saw just under 25 mpg, which is pretty remarkable for both the size and power of this vehicle.
Easy rider
The Genesis G90 is fairly easy to wheel around in town thanks to its relatively light steering and an abundance of cameras that look forward, back and all around during parking maneuvers. Even though it tips the scale at more than 4,600 pounds, the G90 is light on its feet, has great stopping ability and all sorts of driver assists and warnings that keep you apprised of what's around you and where you are headed. The adaptive cruise control, which will take you down to a stop in stop-and-go driving, is a great set-it and forget-it feature. The only annoyance is a driver fatigue warning system that kept flashing on after we had spent about 2 hours of solid running. However, paging through the driver information system in the center stack brings you to a menu where you can either change the parameters or turn the warning off.
Also: Get your first look at the new and redesigned cars of 2018
On the infotainment front, the large 12-inch center screen is split to show navigation and infotainment, or you can use the dual screen for two maps and vary the scale to keep track of traffic ahead or to plot various escape routes when the going gets tough.
The introduction of the Genesis brand is eerily reminiscent of the original Lexus LS launch nearly 30 years ago. That vehicle made its reputation largely on its build quality and reliability at a time when the competition had great cutting-edge tech, but hardly a trouble-free ownership experience. The 2017 Genesis G90 5.0 Ultimate is not on the same plane as the Mercedes-Benz S-Class or BMW 7 Series when it comes to being the latest and greatest, but it's not priced that way either. There are no options on the car, period. You either get the rear-wheel drive model for $69,700 or all-wheel drive for $72,200. That's what we call simple luxury. 
What's a fair price to pay for this vehicle?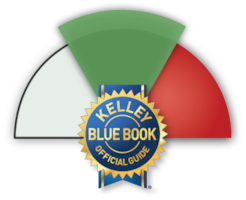 What's a fair price to pay for this vehicle?
We'll show you.
Find this Vehicle Near You
Genesis
dealers with this vehicle in stock
Genesis G90
vehicles for sale within 75 miles