2017 Chrysler Pacifica Hybrid earns record 84 MPGe EPA rating
by
Bob Nagy
|
November 30, 2016 2:00 PM
Our recent first drive in the all-new 2017 Chrysler Pacifica Hybrid proved this stylish plug-in to be impressive when it came to stretching a gallon of gasoline. Now, the EPA has released its official mileage marks for Chrysler's versatile people hauler and the news is better than expected. The Pacifica Hybrid established a new record for minivans, with an 84 MPGe rating when being driven in electric-only mode. While this miles-per-gallon equivalent is impressive, the newest Chrysler also racked up two more class marks. Total EPA range for the Pacifica Hybrid has been raised to 566 miles and total EV range to 33 miles – topping the original 530 mile/30 mile projections.
On a related front, the new Pacifica Hybrid also became the first minivan to receive a best-possible rating of 10 on the EPA's Green Vehicle Guide. The GVG index number reflects a combination of its fuel economy and greenhouse-gas emissions levels. According to Bob Lee, Head of Engine, Powertrain and Electrified Propulsion, and Systems Engineering, FCA - North America, attributes the performance to the Pacifica Hybird's eFlite dual-motor electronically variable transmission. Developed in-house and teamed with a modified version of the 3.6-liter Pentastar V6, Lee notes this new EVT "is exceptionally well-suited to deliver the primary attributes we sought to infuse in the Pacifica Hybrid's propulsion system – class-leading efficiency and superior refinement."
More Hybrids and Plug-in Vehicles…
2017 Acura MDX gets a new hybrid option
2017 Kia Optima Hybrid and Plug-in Hybrid revealed
The BMW 330e Plug-in Hybrid joins the 3 Series family for 2016
What's a fair price to pay for this vehicle?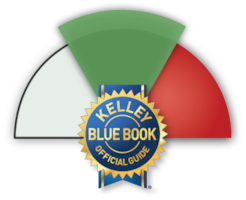 What's a fair price to pay for this vehicle?
We'll show you.
Find this Vehicle Near You
Chrysler
dealers with this vehicle in stock
Chrysler Pacifica
vehicles for sale within 75 miles