2016 Smart Fortwo and Forfour teased
By Bob Nagy on July 7, 2014 12:15 PM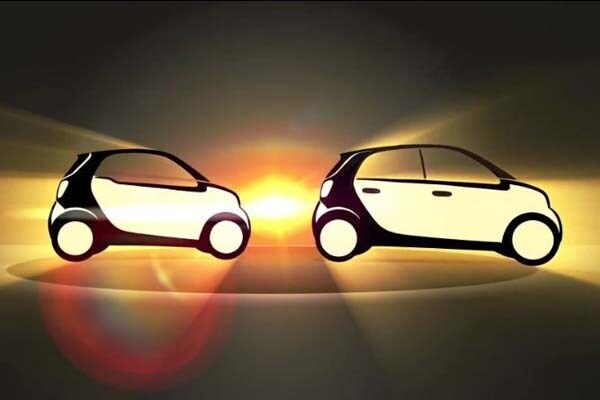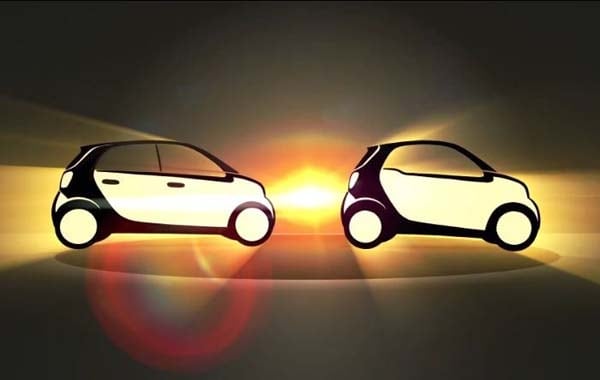 With a formal unveiling expected next week, the first factory images of the 2016 Smart Fortwo and Forfour have been released as part of a teaser video. These next-gen cars go on sale in Europe late this year as 2015 models and arrive here next summer, although only the Fortwo is scheduled for the U.S. market. 
Also: The Class of 2015 -- New Vehicles Ready to Roll
Smart provided no additional information regarding its latest microcars. But based on information presented in our earlier spy shot story, it's believed these new Smart offerings will share much of their basic platform with Renault's new Twingo. The rear-engine/rear-drive layout will continue, with 3-cylinder Renault-sourced gasoline direct-injected powerplants making about 70 and 90 horses backed by a 6-speed manual transmission or optional 7-speed automatic. An EV model also is slated for America, likely fitted with a version of the powertrain found in the current Smart Fortwo ED.
More Subcompact Cars...
We've driven the all-new 2014 Mitsubishi Mirage
The 2014 Nissan Versa Sedan remains the most affordable new car you can buy here
The 2014 Toyota iQ Monogram Series adds a touch of limited-edition class