2016 Mitsubishi Outlander teased for New York
By Bob Nagy on March 24, 2015 1:28 PM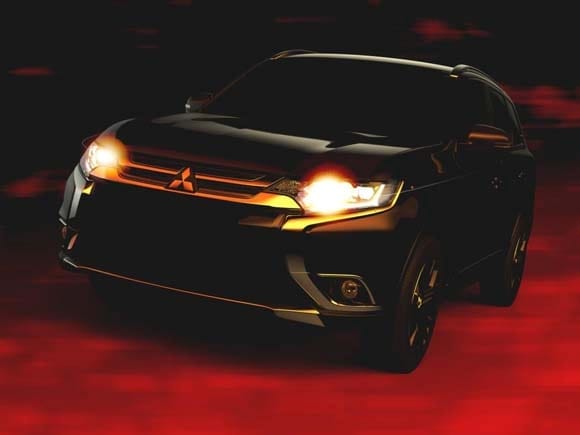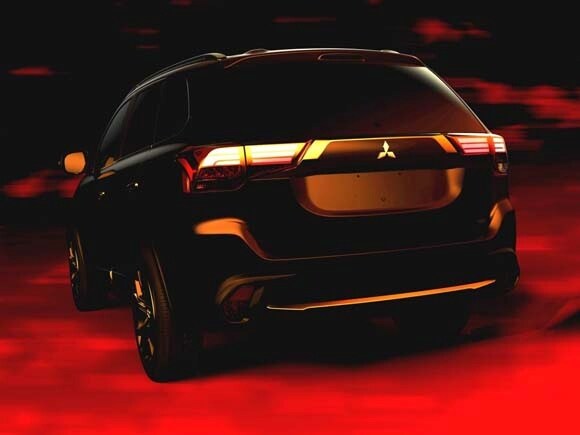 Due for its reveal at the New York Auto Show, the 2016 Mitsubishi Outlander benefits from a comprehensive refresh that also will usher in the automaker's new design language. The bolder but more contemporary exterior cues reflect themes seen earlier in the Mitsubishi Outlander PHEV Concept-S that debuted last fall in Paris as well as in the XR-PHEV II Concept seen in Geneva. 
Also: The Class of 2015 -- New Vehicles Ready to Roll
Although few details accompanied these two moody 2016 Outlander images, Mitsubishi did say its new midsize crossover SUV benefits from over 100 modifications. Beyond its more contemporary appearance, the new Outlander will offer better ride and handling, enhanced throttle response and a quieter cabin with a more user-friendly character. 
More Midsize SUVs
Check out our Midsize SUV Buyers Guide for a look at what's new and what's next.