2016 Galpin Ford Fisker Mustang Rocket Speedster bows
By Bob Nagy on August 18, 2015 4:17 AM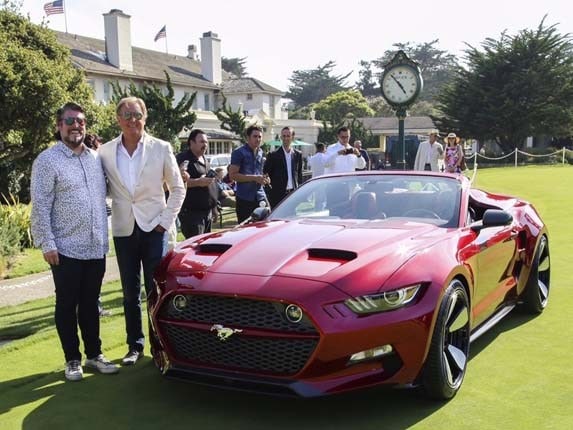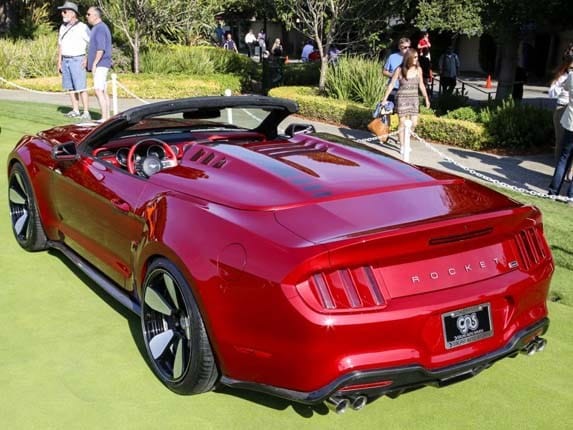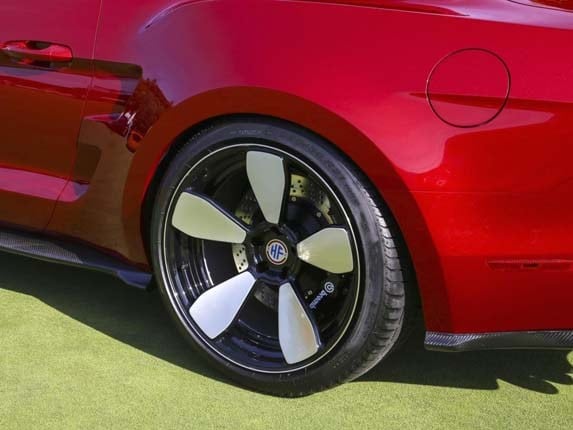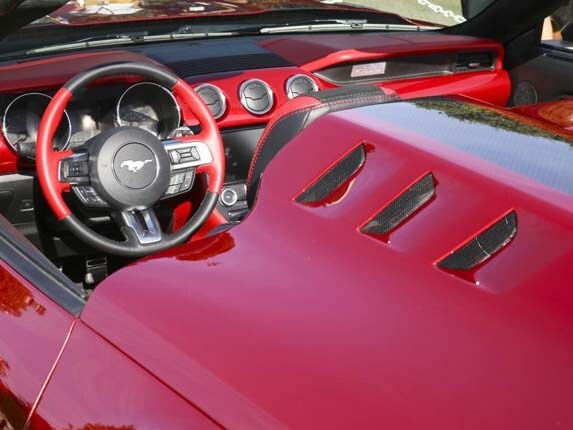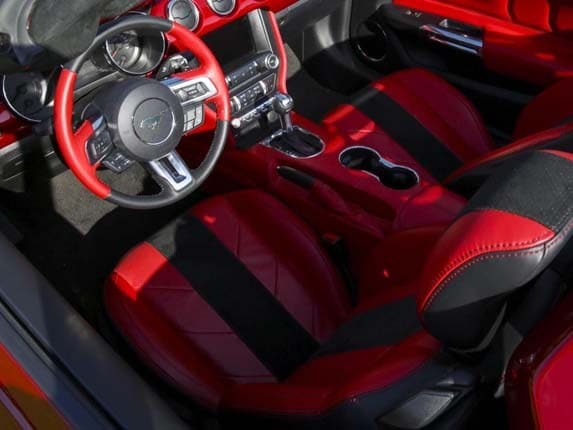 Following up on the original fastback Mustang Rocket that debuted at the Los Angeles Auto Show last fall, Galpin Auto Sports and Henrick Fisker used the Pebble Beach Concours d'Elegance to show its open-air sibling, the Galpin Ford Fisker Mustang Rocket Speedster. Fisker and Galpin Motors president Beau Boeckmann were on hand to present the new Speedster, which like the coupe features lightweight carbon fiber bodywork is powered by a 725-horsepower Whipple Supercharged 5.0-liter Ford V8.
Also: Class of 2016 -- New Cars Ready to Roll
Also built by Mike Alexander at GFMI Metalcrafters, Inc. in Fountain Valley, California, the 2-seat Speedster's exterior is finished in a deep metallic red. The most prominent departure from its 4-passenger Rocket sibling comes in the form of a sleek twin-hump tonneau  that covers the area aft of its front buckets and integrates cleanly onto the car's slightly reconfigured rear deck. Like the Rocket, GAS and Fisker plan plan to offer this new Speedster variant to customers directly through Galpin Ford in Van Nuys or from several other Ford dealers in the U.S. and abroad.
More Ford Mustang News...
On track with the 2016 Ford Shelby GT350
2016 Ford Mustang updates include a a new California Special Edition Package
Quick Take: 2015 Ford Mustang Convertible