2016 Ford Explorer will debut in Los Angeles
by
Bob Nagy
|
October 30, 2014 8:47 AM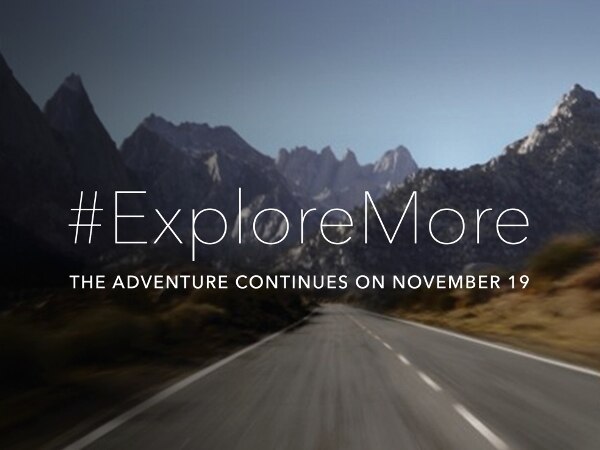 What promises to be a significantly upgraded 2016 Ford Explorer will be unveiled at the upcoming Los Angeles Auto Show. While offering no teaser images, the automaker did confirm this recast version mid-size SUV will hit showrooms here next year in time to celebrate 25 years of its sales leadership in the segment featuring "a new look, added capability and additional driver-assist technology."
Also: The Class of 2015 -- New Vehicles Ready to Roll
In commenting on its iconic vehicle that has now sold nearly 7 million units since being introduced in 1990, Jim Farley, Ford executive vice president, Global Marketing, Sales and Service noted: "The new Explorer is still the SUV America fell in love with - a vehicle built for the perfect family adventure. He added that it remains the foundation of Ford's full line of award-winning utility vehicles and will continue to help the brand grow on a global basis in the years to come.
Also: 10 Coolest Cars Under $18,000
Farley pointed out that crossovers and SUVs accounted for 23 percent of the automaker's total global volume in 2013, up from 17 percent a year earlier. It expects that figure to grow to 29 percent by 2020. Since 2011, Ford has been the best-selling utility vehicle brand here in America. Although the current Escape/Edge/Explorer/Expedition lineup is impressively solid, don't be surprised to see it expand even further in the not-too-distant future. The most likely new addition would be the diminutive Fiesta-based EcoSport. Already a success in various other world markets, it would be a natural rival to B-Segment crossovers like the new Chevy Trax, Honda HR-V and upcoming Mazda CX-3.
More Ford News...
First drive of the all-new 2015 Ford F-150: Two days in the saddle from Texas to LA
We've tested the 2014 Ford Fiesta with the new 1.0-liter EcoBoost option
The Ford Focus Sedan has been restyled for 2015 and will offer an optional 3-cylinder EcoBoost engine