2016 Chevrolet Volt teased at CES Show
By Bob Nagy on January 5, 2015 12:19 PM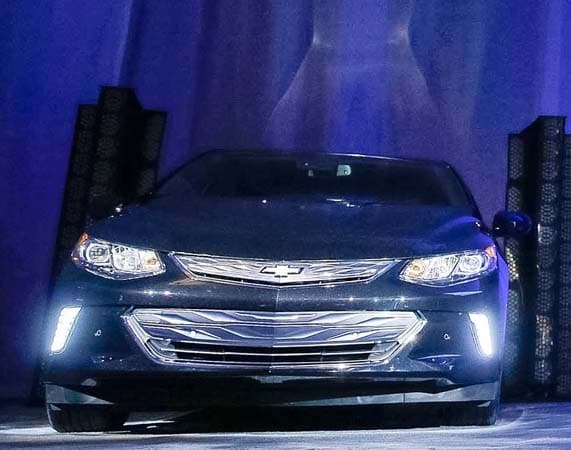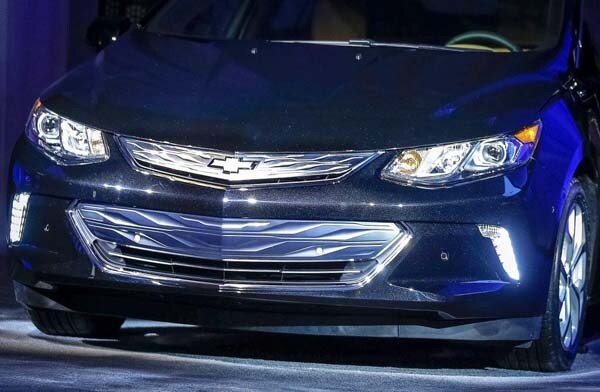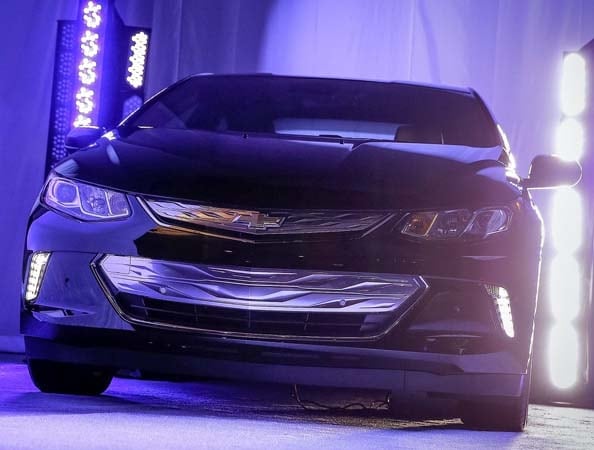 Although its debut is next week in Detroit, Chevrolet used the 2015 Consumer Electronics Show in Las Vegas to provide an early look at the redesigned 2016 Volt. Like the off-site preview held in conjunction with the Los Angeles Auto Show in November, this sneak peek was confined to the car's front quarters.
Also: The Class of 2015 -- New Vehicles Ready to Roll
No additional details accompanied the 2016 Volt's brief CES appearance, but Chevy has said it will be fitted with a new and more capable lithium-ion battery pack powering a pair of smaller and lighter electric motors. The current 1.4-liter range-extending engine will be replaced by a new 1.5-liter four that runs on regular instead of premium gasoline. Collectively, the upgraded powertrain promises improved performance and economy. 
More EVs and Plug-in Hybrids...
Come along for a ride in the new 2014 BMW i8
The new Mercedes-Benz B-Class Electric Drive is a prime rival to the BMW i3
The new 2015 Volkswagen e-Golf is now on sale in the U.S.