2016 Chevrolet Silverado update
by
Bob Nagy
|
July 13, 2015 4:42 AM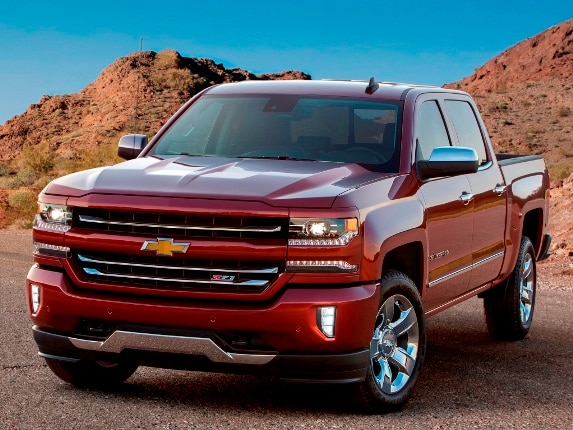 Offering a sneak peek at what's to come, an image of the updated 2016 Chevrolet Silverado has been released along with a few facts on mid-cycle revamp aimed at making it more competitive against the Ford F-150 and Ram 1500. "The redesigned 2016 Silverado will build on Chevy Trucks' legacy of dependability," said Sandor Piszar, marketing director for Chevy Trucks. "It will feature a more muscular appearance and offer new customer-focused technologies. New front end designs with bold horizontal elements, sculpted hoods and dramatic lighting reflect the strength and refinement that have helped make Silverado the fastest growing full-size pickup brand this year."
Also: Class of 2016 -- New Cars Ready to Roll
Beyond a more assertively face that brooms the formerly signature stacked headlamps, other elements in the 2016 Silverado remix include an expanded use of the new 8-speed automatic transmission currently offered on Silverado models equipped with the 6.2-liter V8 engine as well as an updated version of Chevy MyLink infotainment that will offer support for Android Auto and Apple CarPlay. The Silverado also will receive several new safety technologies, although Chevrolet truck execs did not provide any additional details on exactly what those may be.