2016 Cadillac CT6 teased for New York
By Bob Nagy on February 25, 2015 12:02 PM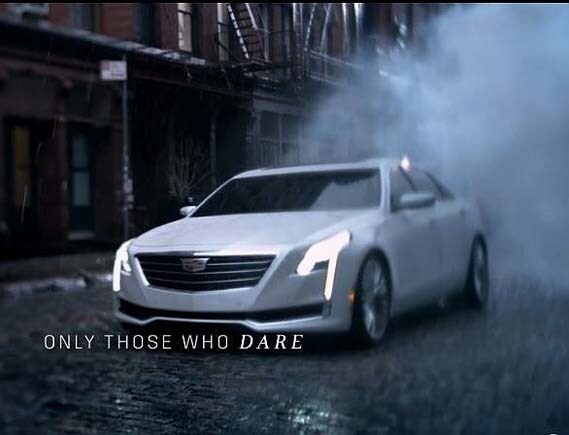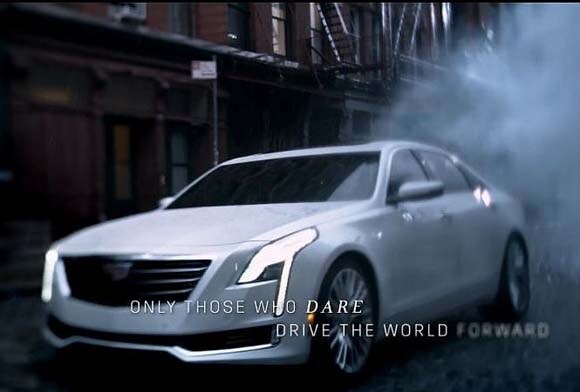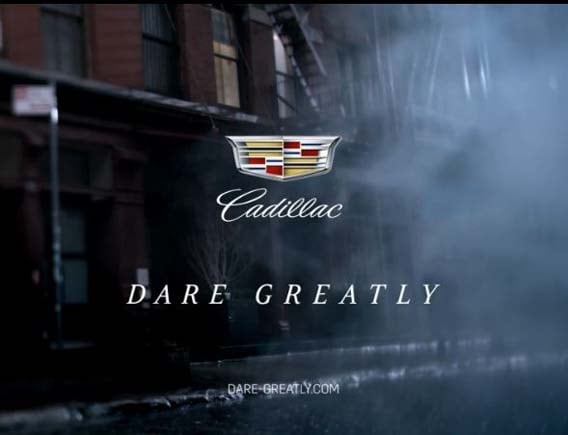 Although its formal reveal won't happen until the New York Auto Show in April, the 2016 Cadillac CT6 sedan made is first public appearance on Sunday night at the conclusion of an ad GM's luxury division ran during the Academy Awards broadcast. Part of Cadillac's brand reinvention effort being spearheaded by new boss Johan de Nysschen under a "Dare Greatly" theme, this full-size 4-door was shown cruising slowly through a moody cityscape behind an "Only those who dare drive the world forward" tag. 
Also: The Class of 2015 -- New Vehicles Ready to Roll
While complete details regarding Cadillac's upcoming range-topper are limited, Cadillac executive chief engineer Travis Hester has previously confirmed that the new CT6 "will be the lightest and most agile car in the class of top-level large luxury sedans." A good deal of that dynamic character will come from being underpinned by a variation of GM's Omega II platform and offering the choice of a twin turbocharged V6 and optional twin-turbo V8 engines driving the rear wheels or sending power to all four corners through an 8-speed automatic transmission. 
Also: Kelley Blue Book Best Buy Awards of 2015
Visually, the new CT6 clearly borrows styling cues from the striking Elmiraj concept coupe first seen at the 2013 Pebble Beach Concours d'Elegance. Set to arrive in showrooms late this year, it also will introduce new streaming-video technology for the rearview mirror that provides the driver with a real-time view that's roughly four times wider than a conventional mirror. 
More Midsize Luxury Sedans
Check out our Midsize Luxury Sedan Buyers Guide for a look at what's new and what's next.