2016 Cadillac CT6 kicks off new naming strategy
by
Bob Nagy
|
September 26, 2014 12:29 PM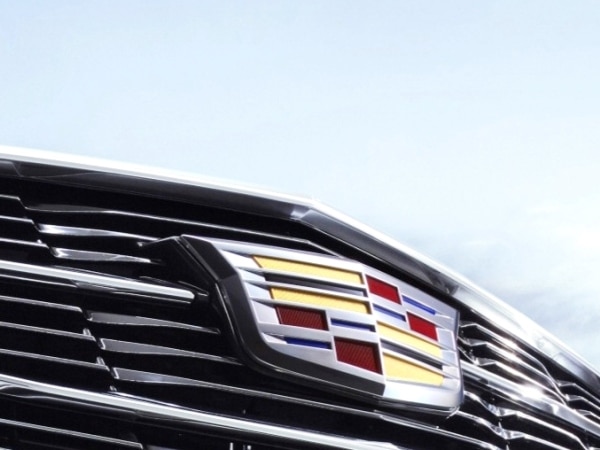 Although the division remains close-lipped about mechanical details of its upcoming range-topping 4-door, Cadillac announced the car due next fall will be known as the CT6. Uwe Ellinghaus, Cadillac chief marketing officer, said the large, rear-drive luxury cruiser "will extend the brand's elevation and global growth," and "constitute an entirely new approach to the prestige sedan, emphasizing a dynamic driving experience and advanced technology."
Also: The Class of 2015 -- New Vehicles Ready to Roll
Internally called LTS, the 2016 Cadillac CT6 introduces a new naming strategy for the division. All future Cadillac passenger car models will start with the letters CT followed by a number indicating the relative size and positioning of the model in the lineup. "As we expand the portfolio, we can assist consumers in placing the cars within a structure, as they compare cars both within our showroom and across the market generally," Ellinghaus said. "However, this will be an evolutionary process - we will only change a product's name when the product itself is redesigned or an all-new model is created."
Also: 10 Coolest Cars Under $18,000
Lighter and tech laden
According to Cadillac executive chief engineer Travis Hester, the 2016 Cadillac CT6 "will be the lightest and most agile car in the class of top-level large luxury sedans." Hester further indicated the CT6 will be underpinned by an entirely new vehicle architecture that draws on engineering from the current ATS and CTS and that "it will employ a mixed material philosophy that combines the best and most efficient components optimized for each area." Toss in styling reportedly influenced by the wildly popular Cadillac Elmiraj Concept Coupe, and the new CT6 has the potential to be a serious player in a critical segment.
In a related announcement, General Motors President Dan Ammann confirmed a "strategic realignment" that will see Cadillac established as a separate business unit within GM. The new plan, which Ammann calls the next logical step, will enable Cadillac "to pursue growing opportunities in the luxury automotive market with more focus and clarity." A fundamental part of that revamp will see the division relocate top sales and marketing executives to a new global headquarters in New York City next year giving the division greater freedom to cultivate the brand value on a worldwide level. Spearheading that effort will be Johan de Nysschen, who was named Cadillac's new president in August after having served two years as the chief of Infiniti. While the operational elements will be heading to the Big Apple, Ammann says that all technical product development, manufacturing and assembly teams will remain in Michigan.
More Luxury Sedans...
The 2014 BMW 740Ld xDrive is the automaker's newest turbodiesel model
The 550 horsepower 2014 Jaguar XJR is super slick and super quick
The Mercedes-Benz S-Class has been fully redesigned for 2014