2015 Subaru WRX to debut in Los Angeles
by
Bob Nagy
|
November 11, 2013 11:24 AM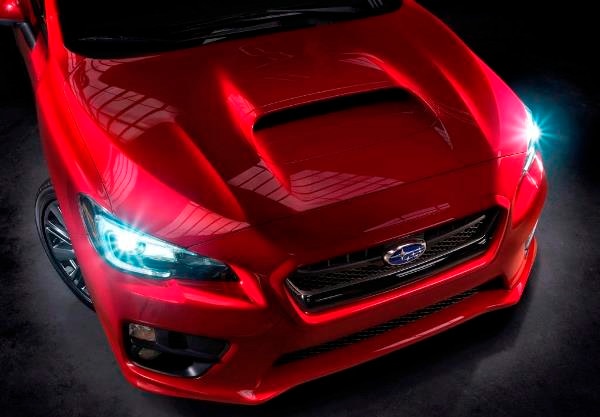 A production version of the U.S.-spec 2015 Subaru WRX is set for its world premiere at the 2013 Los Angeles Auto Show. Although the single teaser image released indicates that its styling has been toned down a bit compared to the wild WRX Concept presented in New York last March, the volume-build variant of Subaru's iconic performance model still appears to be one high-profile hauler. No other information on the new WRX was provided, including whether this all-wheel-drive road warrior will be fitted with a force-fed version of the 2.0-liter 4-cylinder flat-four used in Subaru's BRZ or a revamped iteration of the T-charged 2.5-liter boxer engine found in the current WRX. Also unknown is whether the car will still be offered in a 5-door configuration or only be available as a sedan.
Also: More first looks from the 2013 Los Angeles Auto Show
In addition to presenting the new 2015 WRX, the automaker confirmed that it will unveil a new "design concept" in Los Angeles. While we're left to wonder what this mystery machine might be (possibly a potential replacement for the aging Tribeca?), Subaru's press statement indicated that it will reflect "the future vision of driving enjoyment and peace of mind that the brand is committed to offering its customers."
More Affordable Performance Cars...
The hot 2014 Ford Fiesta ST is a natural born attitude adjuster
The Honda Civic Si adds sharper style and more power for 2014
An all-new 2015 Volkswagen Golf GTI will arrive in the U.S. next summer