2015 Rolls-Royce Ghost Series II teased for Geneva
by
Bob Nagy
|
March 3, 2014 12:05 PM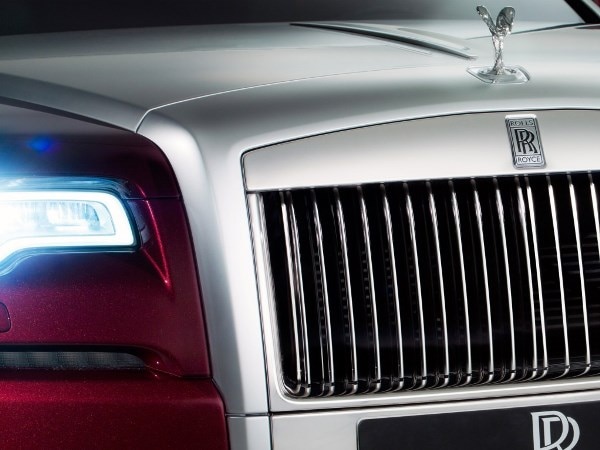 Created to serve as a more affordable entry point to the prestigious British marque, the Rolls Royce Ghost is due for a modest makeover that will be fully revealed at the Geneva Auto Show. The technical "baby" of this regal family has served its maker well, contributing significantly to Rolls-Royce's all-time record sales of 3,630 cars worldwide in 2013 - the firm's fourth consecutive volume record. Like other R-R models, this updating will come in the form of a Series II iteration.
Also: More new cars from the Geneva Auto Show
What can we expect of the Ghost Series II? The sole image released confirms that it will arrive with at least restyled headlamps and a new grille. Beyond that, company execs only offered a one-sentence observation in a statement noting: "After five years as the cornerstone of Rolls-Royce's sustainable growth success worldwide, this mid-life update is a showcase for the most recent technological advances from Rolls-Royce enrobed in a considered exterior design revision."
More Luxury Sedans...
The 2014 BMW 740Ld bring turbodiesel power to the automaker's flaghship line
The 2014 Jaguar XJR puts a 550-hp performance spin on its luxury persona
The Mercedes-Benz S-Class features an all-new design for 2014
Popular at KBB.com