2014 Porsche Panamera: Can you name all 5 powertrains?
by
Matt Degen
|
July 11, 2013 1:19 PM
If you're in the enviable position to be in the market for a Porsche Panamera, you may find yourself overwhelmed by the sheer number of variants available for what is a relatively niche vehicle. For 2014 there are now a total of nine trims, including two new extended-wheelbase "Executive" models for those who need even more rear legroom in this 4-passenger grand touring car.
The biggest differentiator among the 2014 Panamera's freshened lineup, though, is what's under each model's hood. Five power plants are available, and two of them are new and notable for 2014: A feisty 3.0-liter twin-turbo V6 that replaces the naturally aspirated V8 in all but GTS models, and a revamped setup for the Panamera hybrid that brings more power and plug-in charging to the equation. All models except the hybrid are set to go on sale in September, with the plug-in Panamera coming to the U.S. in November.
Which Panamera is the best fit for your particular pleasures? Consider this your 2014 Panamera power-plant primer.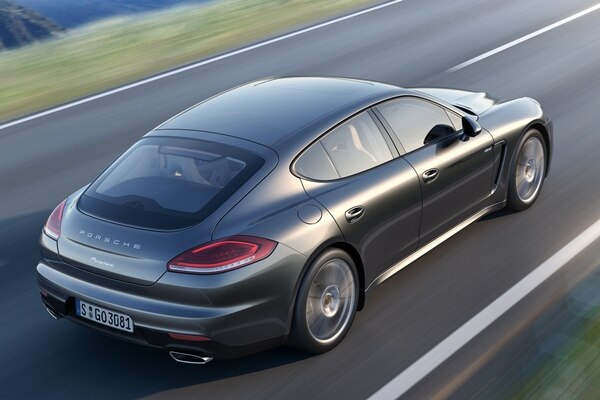 3.6-liter V6
Potency: 310 horsepower, 295 lb-ft torque
Used in: 2014 Panamera, Panamera 4
Minimum outlay: $79,075
Best for: If you're less about maximum power and more about the prestige that comes with driving a Porsche in general -- and the people-hauling practicality of a Panamera in particular -- this base engine will suit you just fine. With the ability to power rear-wheel-drive models to 60 mph in 6 seconds flat, all-wheel-drive versions to that benchmark in 5.8 seconds, and hit a top speed of over 160 mph, even the least-potent of the Panamera's engine options is plenty for most drivers.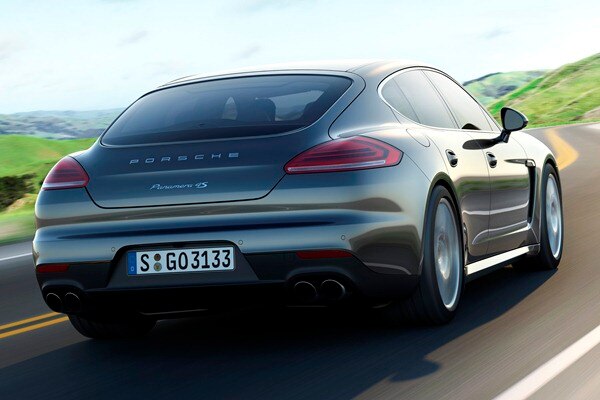 3.0-liter twin-turbo V6
Potency: 420 horsepower, 384 lb-ft torque
Used in: 2014 Panamera S, Panamera 4S, Panamera 4S Executive
Minimum outlay: $94,175
Best for: Those seeking a blend of performance, efficiency and value. Porsche's new twin-turbo V6 resides in the middle of the 2014 Panamera lineup as the Goldilocks in the range. It offers more horsepower and torque than the V8 it replaces, and is expected to receive higher mpg marks. This new engine feels excellent on the road, offering plenty of power and virtually no turbo lag. We only wish it had a throatier exhaust note inside the cabin to complement this engine's capabilities.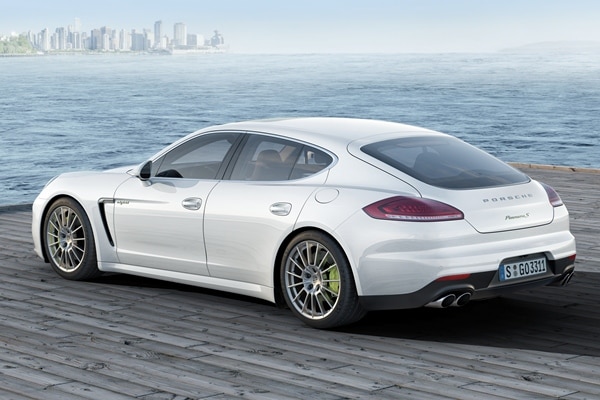 3.0-liter supercharged V6 Hybrid
Potency: 416 horsepower, 435 lb-ft torque
Used in: 2014 Panamera S E-Hybrid
Minimum outlay: $99,975
Best for: Those seeking a green yet mean way of transporting passengers. Porsche's most efficient Panamera has the capability of nullifying every negative trait you may equate with a hybrid. If you think "hybrid" is synonymous with slow, dull, and boring, one drive in the 2014 Panamera hybrid will leave those notions in the dust. Whether traveling on electricity alone for a dozen-plus miles, or in combination with the supercharged gasoline engine, this plug-in hybrid still behaves like a Porsche. Power is plentiful and highly controllable thanks to a 2-stage accelerator pedal whose second stage immediately fires up the gas engine while in electric mode. Overall handling, meanwhile remains sharp despite the hybrid's extra weight. While every other 2014 Panamera uses a 7-speed automatic transmission with manual control, the Panamera S E-Hybrid goes one further with an 8-speed to eke out further efficiency. Exactly how efficient it will be is still awaiting EPA confirmation.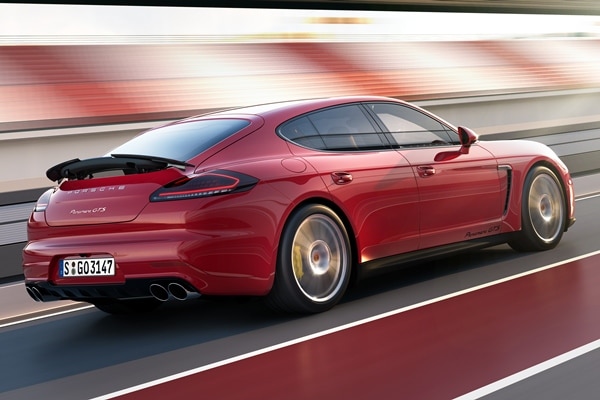 4.8-liter V8
Potency: 440 horsepower, 384 lb-ft torque
Used in: 2014 Panamera GTS
Minimum outlay: $114,375
Best for: Sports-car purists who want bark and bite. Used exclusively in the all-wheel-drive Panamera GTS, Porsche's naturally aspirated V8 is visceral, throaty and offers instant power. With a 0-60 mph time of just 4.2 seconds, the GTS is roughly half a second faster to that mark than models with the new bi-turbo V6. Backing up its power-on-demand nature is a glorious exhaust note that turns this 4-passenger touring car into a serious growler. If you want scintillating performance in your Panamera but aren't ready to shell out the money it takes to get into a Turbo model, the GTS will more than satisfy.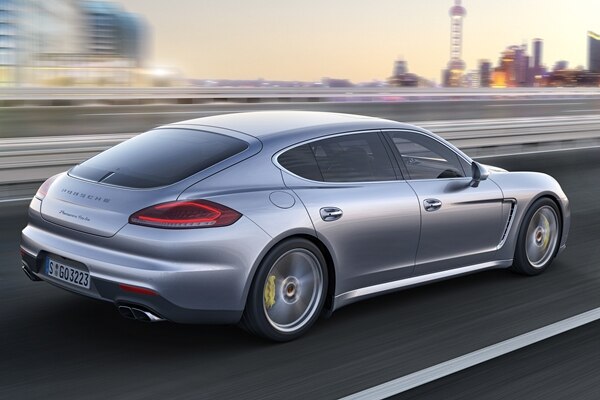 4.8-liter twin-turbo V8
Potency: 520 horsepower, 516 lb-ft torque
Used in: 2014 Panamera Turbo, Panamera Turbo Executive
Minimum outlay: $142,275
Best for: Those seeking the brawniest and baddest of Panameras, no matter the cost. Adding twin turbochargers to the 4.8-liter V8 used in the GTS transforms this top-line Panamera into a 4-passenger projectile with the potential to embarrass dedicated sports cars. Punch the accelerator pedal in one of these, and you will literally be thrown back in your seat. The Panamera Turbo can sprint from 0-60 mph in 3.9 seconds and hit a top speed of 189 mph. Priced at over $140,000 for regular versions and north of $160,000 for Executive variants, the current king of the Panamera lineup has a royal cost of entry but offers priceless thrills for those who can afford it.
More 4-Door Performance...
Tesla Model S can swap batteries faster than a fill-up
Audi SQ5 starting price strikes us as a bargain
2014 Cadillac CTS Vsport to start at $59,995