by
KBB.com Editors
|
July 10, 2012 2:00 PM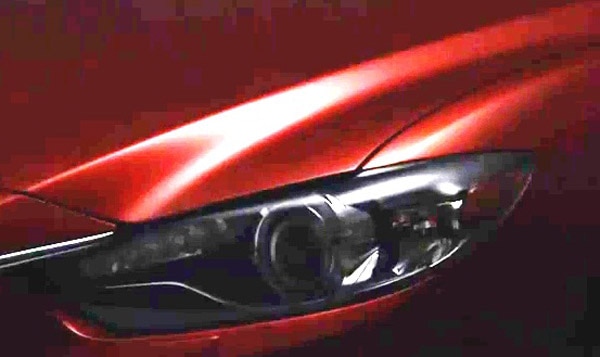 While a full detail download must await its debut at the upcoming Moscow Auto Show in August, the first official sneak peek of the upcoming 2014 Mazda Mazda6 has now been released in the form of this classically moody video snippet. As Mazda previously indicated, the next-gen Mazda6 will share much in common with the Mazda Takeri Concept that was presented at the 2011 Toyko Auto Show. Embodying the automaker's latest Kodo "Soul of motion" design language and fortified with a host of new upscale creature features, the next generation of this slick mid-size sedan (and a station wagon runningmate in other parts of the world) promises to raise its index of attraction to an entirely new level.
Like the recently released CX-5 compact crossover, the new Mazda6 also will incorporate the full suite of Mazda's efficiency-enhancing and mass-minimizing SkyActiv technologies to upgrade its vehicle dynamics profile. Part of that SkyActiv goodness will be found underhood, where the existing 160-horsepower/2.0-liter Sky-G gasoline engine will - at some point -- be joined by the 2.2-liter Sky-D turbodiesel. Early information indicates that the force-fed oil-burner will crank out 173 horsepower but make a heady 310 lb-ft of peak torque -- more than double the amount of its gasoline counterpart.
Like the Takeri, the new Mazda6 also will be fitted with Mazda's i-ELOOP (Intelligent Energy Loop) system, an innovative rethink of conventional regenerative braking that uses electricity from an in-system capacitor to provide instant supplemental power for the climate control and audio systems. The car also will feature Mazda's fuel-saving i-Stop start/stop circuitry, although it's still unclear whether either or both of these items will appear on the first of the new Mazda6 models to reach this market. What we do know for sure is that the 2014 Mazda Mazda6 Sedan will go on sale here sometime during the first half of next year.