2014 Jaguar F-Type Coupe to debut in Los Angeles...and Tokyo
by
Bob Nagy
|
November 5, 2013 1:40 PM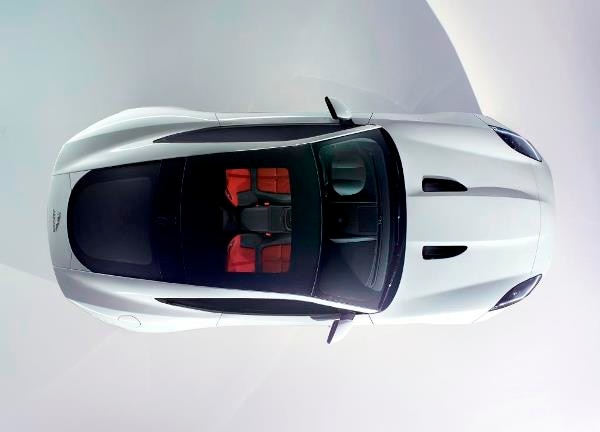 It's no secret that Jaguar has planned to introduce a closed-top version of the stunning F-Type Convertible to the lineup. Previewed two years ago at the Frankfurt Auto Show as the striking C-X16 Concept, the production 2014 Jaguar F-Type Coupe is now set for its global reveal later this month at the Los Angeles and Tokyo Auto Shows. Based on the same all-aluminum platform as its soft-top sibling, the new F-Type Coupe also is expected to offer the same trio of supercharged V6/V8 powertrains when it goes on sale in the U.S. next spring to battle a range of competitors to include cars like the Chevrolet Corvette and Porsche Cayman.
So far, Jaguar has released little more than a single teaser image of this new hard-shell F-Type variant prior to its formal unveiling. However Ian Callum, the automaker's Director of Design, promises that for all of the overwhelmingly positive response to the F-Type Convertible - including our own -- "visually and dynamically, the F-Type Coupe raises the bar yet again." We can't wait to see for ourselves by exactly how much.
More F-Type?
That's all there is to say about the F-Type coupe for the moment, but you can check out the Jaguar C-X16 concept car that spawned the F-Type, get the story from our first drive in Spain, or take a ride at the track in the video below (or here).