2014 Detroit Auto Show: The New Cars
by
KBB.com Editors
|
January 13, 2014 10:40 AM
The 2014 Detroit Auto Show is officially underway, and the world's automakers have unveiled dozens of new cars and trucks set to start heading our way within the coming months.
The world premiere of the next-generation Ford F-150 was the most anticipated debut heading into this year's show, and it did not disappoint. A radical step forward for the full-size truck segment and mainstream vehicles in general, the 2015 Ford F-150 sheds as many as 700 pounds thanks to the extensive use of aluminum in its construction. Fuel economy figures haven't been announced, but when it arrives later in 2014 the F-150 is sure to be the segment's fuel-economy leader, and likely by a significant margin.
The Chrysler 200 midsize sedan has also been reimagined, with a modern design and added refinement. Other new mainstream models include the return of the GMC Canyon midsize truck and a redesigned Honda Fit subcompact car.
Higher up the pricing ladder, Mercedes-Benz debuted an all-new C-Class in Detroit, Chevy fortified the new Corvette lineup with the 625-horsepower Z06, and Porsche announced the return of the 911 Targa, this time with a full-width roof panel that retracts automatically.
BMW lifted the sheets on the first-ever M4, while Lexus was set to reveal the RC F, two high-performance coupes that promise plenty of head-to-head comparison and lively debate.
Concept cars were also out in full force on the show floor, highlighted by Nissan's Maxima-sized Sport Sedan Concept, the Kia GT4 Stinger rear-drive sports car and the Volvo XC Coupe Crossover Concept, which hints at future styling themes for its crossovers.
We'll stop now and let you get to the business of finding your favorites.
BEST ALL-NEW PRODUCTION CAR: 2015 FORD F-150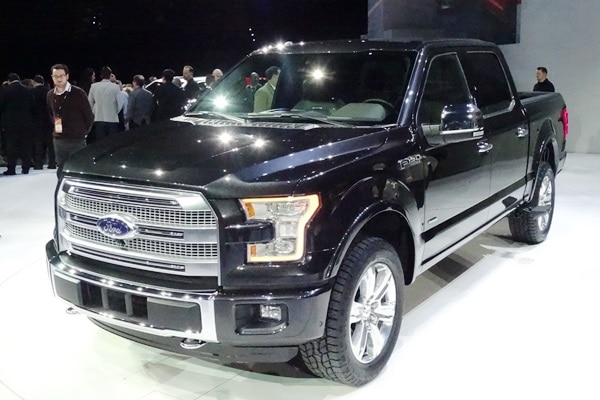 The Ford F-150 has been the best-selling vehicle in the country for more than 30 years, which makes the switch to aluminum-intensive construction a truly bold move for Ford. But in addition to the promise of significantly improved fuel economy, the next-gen F-150 also looks good and offers even more cool new features. Don't need a truck? The F-150 is just just one of the all-new models set to start heading our way this year:
BEST NEW TWIST: 2014 PORSCHE 911 TARGA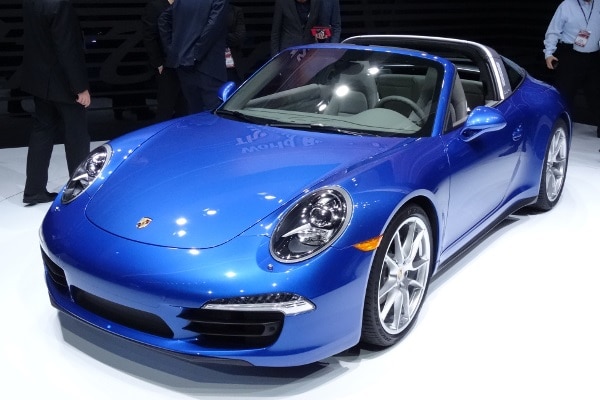 Yeah, it's just a current 911 with a removable roof panel, but it's so perfectly executed in form and function -- a brilliant blend of past and future -- that the return of the 911 Targa gets our vote for best new twist. But if you're looking strictly for increased performance, you'll find plenty to like below:
BEST CONCEPT CAR: TOYOTA FT-1
The Nissan Sport Sedan Concept, Kia GT4 Stinger and Audi Quattro Shooting Brake were all nominated for the top spot, but in the end we gave the nod to the truest concept car on the show floor. Remove the badges and most would never guess the Toyota FT-1 spawned from the same studio that brought us the Toyota Sienna minivan. But if you like your concepts with a bit more familiarity, the Detroit Auto Show had something for you, too: