2013 Volkswagen Jetta Hybrid - 2012 Detroit Auto Show
by
KBB.com Editors
|
January 9, 2012 9:28 AM
Making its first public appearance in the Motor City, the new 2013 Volkswagen Jetta Hybrid offers an impressive combination of style, spirit and economy to go along with its high-tech gas/electric powertrain. The fifth and most fuel-efficient member of the family will go on sale here at the end of the year and be priced "competitively" with other compact hybrid vehicles.
More from Detroit 2012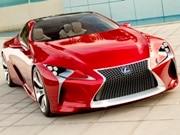 See the future as it looks from the 2012 Detroit Auto Show
More new cars
The Jetta Hybrid's advanced powertrain consists of VW's 1.4-liter turbocharged four-cylinder TSI gasoline engine that makes 150 horsepower and 184 lb-ft of torque coupled with a 27-horse electric motor linked to a compact, lightweight (under 80 pounds) 1.1kWh lithium-ion battery pack located behind the car's rear seat. Collectively, this pair makes 170 peak ponies which are sent to the front wheels through an equally size/weight optimized seven-speed DSG dual-clutch automated manual transmission.
Focused mass-reduction efforts helped VW engineers limit the new Hybrid's weight gain to just 221 pounds over a standard Jetta, allowing it to sprint from 0-60 mph in less than 9.0 seconds while delivering an estimated 45 mpg combined rating. Helping in its mileage-maxing cause are an automatic start/stop system, a Touareg-type "coasting" mode that fully decouples the engine at speeds up to 84 mph and high-efficiency "intelligent" regenerative braking. Capable of running on gasoline, electric power or a combination of both, the Jetta Hybrid can operate in pure EV mode at speeds up to 44 mph or travel up to 1.2 miles with zero emissions if the battery is fully charged.
While exterior changes to the 2013 Volkswagen Jetta Hybrid are subtle, its new front airdam, integrated rear spoiler and lower rear diffuser help reduce the car's coefficient of drag by 10 percent. It also sports unique 15-inch alloy wheels with low-rolling resistance all-season tires. Purely cosmetic tweaks include a bespoke grille with the VW logo on a blue background as well as a gaggle of "Hybrid" badges.
Inside, the well-appointed cabin features a number of bespoke touches highlighted by Hybrid-specific menu elements within the standard multifunction digital display and an ePower meter that replaces the tachometer and provides the driver with real-time information on the operational state of things. Even the audio system display has a dedicated "Zero emissions" menu that presents a graphic readout of time spent in pure EV mode. A specially engineered exhaust system, an acoustically optimized windshield and thicker side glass round out the changes, and make the Jetta Hybrid the quietest compact sedan VW has ever produced.
While a number of pricing/packaging details are under discussion, VW has confirmed the 2013 Jetta Hybrid will be offered in three trim levels (likely S/SE/SEL). All will come with the full roster of standard Jetta safety systems as well as Bluetooth connectivity and Sirius XM Satellite Radio. Heading the options list will be bi-xenon headlights, LED daytime running lights, a power driver's seat, heated front seats, a rearview camera, the RNS 315 navigation package and VW's exclusive Fender Premium Audio System.

2012
Detroit Auto Show
See something new from the big show
Coming cars
10 Cool Cars Under $18k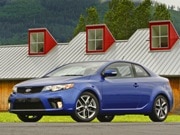 Go cheap, stay cool with our 10 Coolest Cars Under $18,000
Coolest cars
10 Used Cars Under $8k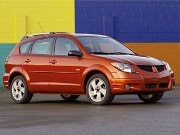 Our 10 Best Used Cars Under $8,000 may be the 10 smartest buys out there
Best used cars