2012 Mini Roadster - 2012 Detroit Auto Show
by
KBB.com Editors
|
January 9, 2012 2:32 PM
More from Detroit 2012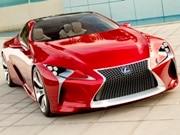 See the future as it looks from the 2012 Detroit Auto Show
More new cars
While we brought you a first look at the 2012 Mini Cooper Roadster back in November, this diminutive drop-top sibling to the Mini Cooper Coupe didn't make its first formal public appearance until the Detroit Show. Like the Coupe, this latest addition to the now five-strong Mini lineup will be offered in Cooper, Cooper S and John Cooper Works variants when it goes on sale next month. All are fitted with a 1.6-liter four-cylinder engine that packs 121 naturally aspirated horses, 181 turbocharged ponies or a stout 208 T-charged steeds as you move up the model hierarchy. In all cases, that power heads to the front wheels. While the Cooper and Cooper S variant can be had with a six-speed manual or optional paddle-shiftable six-speed automatic, the JCW Roadster is strictly a shift-for-yourself proposition.
Save for replacing the Coupe's "helmet roof" with a fully lined, manually operated cloth alternative, the new Mini Cooper Roadster share all of the same bodywork bits but adds a bit more dedicated reinforcement to the mix as well as rollover hoops and the "Openometer" borrowed from the Cooper S Convertible that measures the amount of time spent running in al fresco mode.
Pricing for the 2012 Mini Cooper Roadster starts at $25,050, while the Cooper S Roadster begins at $28,050 and the John Cooper Works model commences at $35,200. Like all Mini products, the Roadster will be available with a generous roster of options and loads of personalization accessories.
2012
Detroit Auto Show
See something new from the big show
Coming cars
10 Cool Cars Under $18k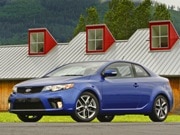 Go cheap, stay cool with our 10 Coolest Cars Under $18,000
Coolest cars
10 Used Cars Under $8k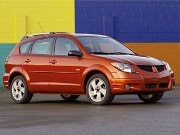 Our 10 Best Used Cars Under $8,000 may be the 10 smartest buys out there
Best used cars