2013 Mercedes-Benz E300/E400 Hybrid - 2012 Detroit Auto Show
by
KBB.com Editors
|
December 27, 2011 9:27 AM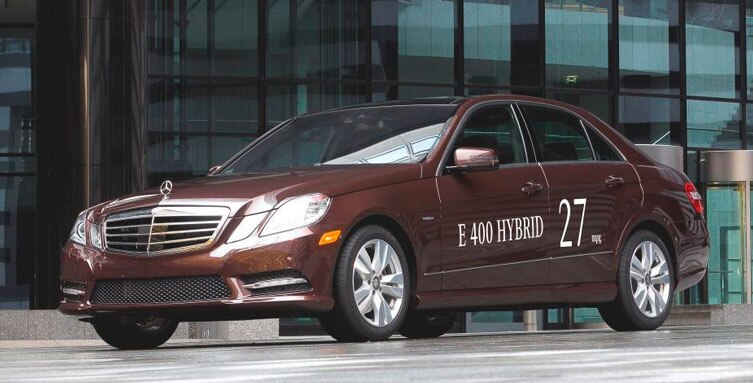 The hybrid luxury sedan segment is set to add two new faces in Detroit with the introduction of the new 2013 Mercedes Benz E300 BlueTEC Hybrid and the 2013 Mercedes-Benz E400 Hybrid. While aimed at two different markets, M-B says this new premium pair shares several common traits, including the ability to deliver more performance and better economy without compromising on passenger or cargo space. Due to arrive in showrooms during the second half of 2012, both also embody the automaker's modular hybrid technology that was introduced in 2009 on the S400 Hybrid -- a design decision that allows much quicker, easier and more cost-effective installation of their hybrid-specific elements.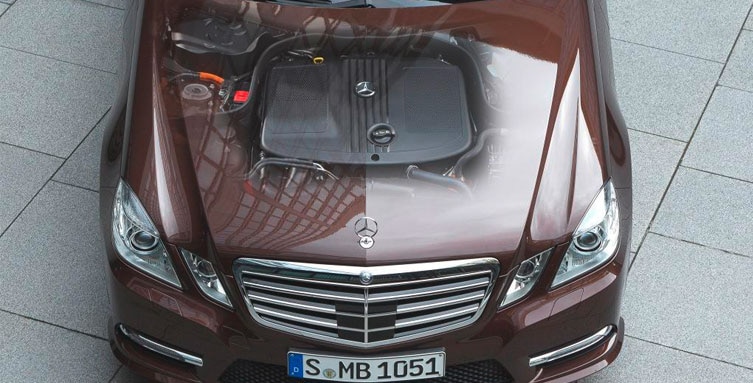 Created for European buyers and available in both sedan and wagon form, the Mercedes Benz E300 BlueTEC Hybrid matches M-B's 2.1-liter four-cylinder turbodiesel that makes 201 horsepower and 369 lb-ft of torque with an electric motor incorporated into the transmission housing that adds another 27 ponies and 184 lb-ft of twist. Rounding out the formula are a lithium-ion battery pack that allows the E300 BlueTEC Hybrid to travel short distances in pure EV mode as well as other efficiency-enhancing features like regenerative braking and a sophisticated start/stop system. Mercedes Benz says the new E300 BlueTEC Hybrid will run 0-60 mph in less than 7.5 seconds and hit 150 mph while still delivering the equivalent of 56 mpg, a feat that would earn it top marks in the luxury-class business vehicle segment.
Of particular interest to U.S. buyers, the new 2013 Mercedes-Benz S400 Hybrid is a sedan-only gasoline-electric variation on the E-Class theme that will be introduced here and later head to other international markets. The Mercedes-Benz E400 Hybrid teams the 3.5-liter direct-injected V6 engine from the E350 that makes 302 horsepower and 273 lb-ft of torque with the same electric motor and battery pack used in the E300 BlueTEC Hybrid. Like its counterpart, the S400 Hybrid also features regenerative braking and start/stop circuitry to help in its mileage-maxing efforts. While no official EPA stats exist, the car is projected to earn 24 mpg in the city, 31 mph on the highway and get a 27 mpg combined rating.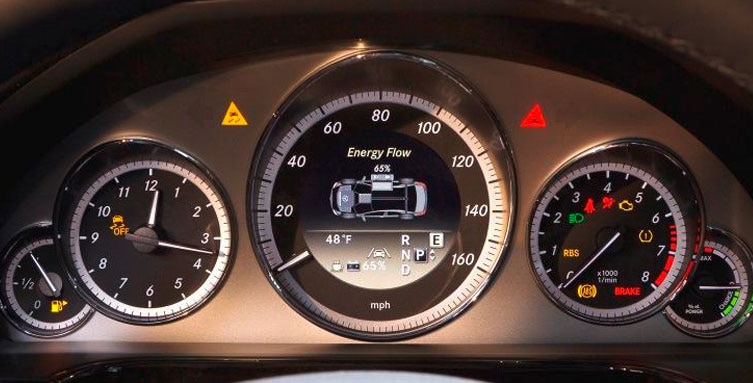 "With these two E-Class models we are now continuing our comprehensive hybrid offensive. The modular technology opens up a quick way for us to complement other model series with hybrid models," explains Professor Dr. Thomas Weber, Daimler Board Member for Group Research and Head of Mercedes-Benz Cars Development. "With a clear focus on the different requirements of global markets, we are able to offer precisely the models which our customers want. The E-Class hybrids provide a clear reduction in consumption as well as a very impressive driving experience: they represent hybrid motoring at the premium level."