2013 Hyundai Genesis Coupe - 2012 Detroit Auto Show
by
KBB.com Editors
|
January 9, 2012 10:45 AM
Stepping up its game on all levels, a seriously "refreshed" 2013 Hyundai Genesis Coupe made its debut at the 2012 Detroit Auto Show with edgier styling, more potent powertrain choices, significant handling improvements and greater levels of overall refinement. The 2013 Genesis Coupe's more aggressively rendered front fascia is highlighted by bigger air intakes, a reshaped grille and restyled headlamps/foglamps set off by functional air extractors on the hood. New 18- and 19-inch alloy wheels with a more three-dimensional character pump up the car's profile while recast LED taillamps and a blackout rear diffuser with dual asymmetric exhaust outlets round out the look.
More from Detroit 2012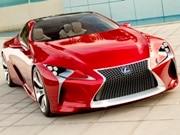 See the future as it looks from the 2012 Detroit Auto Show
More new cars
Both the engine and the transmission choices in the Genesis Coupe have been upgraded for 2013 to endow this sporty rear-drive two-door with more exhilarating performance and better fuel economy. The most dramatic change is seen in the 2.0-liter four-cylinder that swaps its existing single-scroll turbocharger for a new dual-scroll unit and adds an even larger intercooler. The redesign ups output from 210 to 274 horsepower and peak torque from 233 to 275 lb-ft on premium fuel while still letting it turn out 260/260 figures when operating on regular unleaded. The revamp also yields more efficient operation with more immediate throttle response and lower emissions.
The optional 3.8-liter "Lambda" V6 in the 2013 Genesis Coupe gets its own series of enhancements, starting with the transition from port-type to the more efficient direct fuel injection. That change boosts power from 302 to 342 horses and ups peak torque from 264 to 295 lb-ft. To add a bit more aural excitement to the mix, the V6 gains a new intake sound induction pipe that ports a measure of its sonic sizzle into the passenger compartment.
In addition to their standard six-speed manual transmissions, both engines can now be backed with a new Hyundai-designed eight-speed Shiftronic automatic that features steering-wheel mounted paddle-shift levers.
Fuel economy on the turbo four engine stays at 20/31 mpg city/highway for the six-speed but moves from 20/30 to 20/31 mpg with the new autoshifter. The direct injection system on the V6 helps raise its EPA figures from 17/26 mpg to 18/27 mpg when fitted with the manual transmission, with those ratings moving from 17/27 mpg to 18/28 when paired with the new automatic.
To bring out the best in all versions of the 2013 Genesis Coupe, Hyundai recalibrated all of its chassis elements across the entire lineup to endow the car with more immediate responses, better body control and enhanced ride comfort. Key changes include an even quicker-ratio (13.8:1) RPM-sensing power steering unit, firmer front/rear spring rates, revised bushings and new low-velocity-control shock absorbers. Suspension tuning on the enthusiast-grade R-spec and Track versions has also been taken one step beyond, and now offers front-strut camber adjustment bolts.
As before, stopping power is provided by extremely capable Brembo four-wheel anti-lock disc brakes with Brake Assist and Electronic Brake-force Distribution. However, all 2013 Genesis Coupe models gain new three-stage capability for the electronic stability control system that includes a full-off setting to give the driver maximum freedom to explore the car's full potential.
Inside, the cabin of the 2013 Hyundai Genesis Coupe gets an equally welcome remake that adds style and improves overall utility. Highlights include more soft-touch surfaces and trim refinements, new telescoping function for the tilt steering column, electroluminescent main instruments, a center stack gauge cluster that displays torque output (V6) or turbo boost pressure (I-4) among other readouts, a driver-side rear-seat walk-in assist feature, and an available power lumbar support for the driver's seats. Also added to the options list on 2013 Genesis 2.0T Premium and 3.8 Grand Touring and Track models is Hyundai's Blue Link telematics/infotainment package.
2012 Detroit
Auto Show
See something new from the big show
Coming cars
10 Cool Cars Under $18k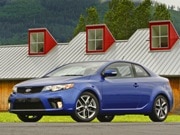 Go cheap, stay cool with our 10 Coolest Cars Under $18,000
Coolest cars
10 Used Cars Under $8k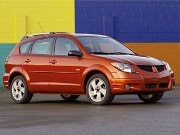 Our 10 Best Used Cars Under $8,000 may be the 10 smartest buys out there
Best used cars