2013 Ford Fusion - 2012 Detroit Auto Show
by
KBB.com Editors
|
January 9, 2012 4:31 AM
One of the most significant reveals to take place at the 2012 Detroit Auto Show, the all-new 2013 Ford Fusion appears destined to be a true game changer in the mid-size sedan segment. Stunning style, impressive engineering, an outstanding feature set and the choice of three different types of super-efficient powertrains, make this front-drive/all-wheel-drive sedan far more attractive to a far larger group of potential buyers.
More from Detroit 2012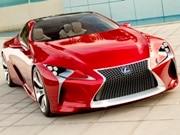 See the future as it looks from the 2012 Detroit Auto Show
More new cars
"Our vision for Fusion was clear - deliver the very best of what 'One Ford' stands for," said Derrick Kuzak, group vice president of Global Product Development. "We brought our global teams together around a blank slate with the charge to develop a midsize car with ground-breaking design and jaw-dropping fuel economy - one that featured technologies to help make our customers safer and better drivers. This car is the result."
The striking new look of the 2013 Fusion embodies cues seen in the Ford Evos Concept and will set the tone for the automaker's future global design language, particularly its distinctive front fascia/grille treatment. However, its refined surfaces and flowing body contours, elegant pillar executions and technical detail graphics impart a new measure of visual sophistication to the Fusion, in S, SE or top-line Platinum trim as well as in the greener Fusion Hybrid and Fusion Energi Plug-in Hybrid variants.
That elevated emotional appeal also can be found inside of the new Fusion, where soft-touch surfaces have become far more prominent, fit and finish significantly improved and space for five passengers optimized through a more forward positioning of the dash and revised seat designs. The basic instrumentation and control layouts share much of their contemporary feel with other current Ford offerings, and all 2013 Fusion models will come standard with SYNC and offer the latest version of the MyFord Touch system.
More from Detroit: New entry-level Cadillac sedan coming this year
A major revamp of its structure and suspension elements promises to give the new Fusion an even more dynamic but confident and comfortable driving character while improving cabin isolation from wind and road noise. That effort even extends to the use of active noise control systems in the Fusion Hybrid and Fusion Energi Plug-in Hybrid models. The new platform also is 10 percent stronger, and Ford anticipates the Fusion will earn top crash marks from both NHTSA and the IIHS. Beyond standard safety features like AdvanceTrak, antilock four-wheel disc brakes and front/front-side/front-knee/side curtain airbags, the Fusion will offer upline options that include Adaptive Cruise Control, Lane Keeping System and the Blind Spot Information System as well as Active Park Assist.
If its other formidable attributes weren't enough, the 2013 Ford Fusion will offer the broadest selection of fuel-efficient powertrains in the segment and deliver what Ford anticipates will be best-in-class economy figures. On the gasoline side, the Fusion will come with a standard 2.5-liter four-cylinder engine that makes 170 horsepower and 170 lb-ft of torque as well as two turbocharged EcoBoost options. The 1.6-liter EcoBoost carries 179/172 output numbers and is expected to earn 26/37 mpg EPA city/highway stats -- best of any non-hybrid four-cylinder - helped in part by its automatic Start/Stop system. Topping the range and the sole choice for buyers who want an all-wheel-drive Fusion is Ford's 2.0-liter EcoBoost, which is set to make 237 ponies and 250 lb-ft of torque in this application.
Those seeking a greener solution can decide between the Ford Fusion Hybrid and the Fusion Energi Plug-in Hybrid. The former matches a new 2.0-liter Atkinson-cycle four with an electric motor energized by a new, more efficient lithium-ion battery pack to develop a total system output of 185 horsepower which gets fed to the front wheels via an electronically controlled continuously variable automatic transmission. Now capable of traveling at up to 62 mph on pure electric power, the new Fusion Hybrid is expected to deliver stellar 47/44 mpg numbers. Arriving in the fall several months after the rest of the line goes on sale, the Fusion Energi Plug-in Hybrid will be the ultimate mileage maker. Sharing much common technology with the Fusion Hybrid, Ford expects this variation on the theme to garner over 100MPGe in combined mode, making it the world's most fuel-efficient mid-size car and handily outpacing both the Chevrolet Volt and the Toyota Prius in that department.
2012
Detroit Auto Show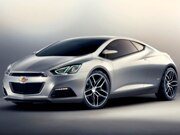 See something new from the big show
Coming cars
10 Cool Cars Under $18k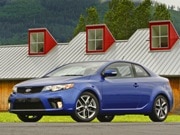 Go cheap, stay cool with our 10 Coolest Cars Under $18,000
Coolest cars
10 Used Cars Under $8k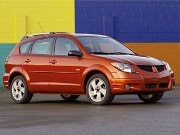 Our 10 Best Used Cars Under $8,000 may be the 10 smartest buys out there
Best used cars