2013 BMW 6 Series Gran Coupe revealed
by
KBB.com Editors
|
December 12, 2011 1:29 PM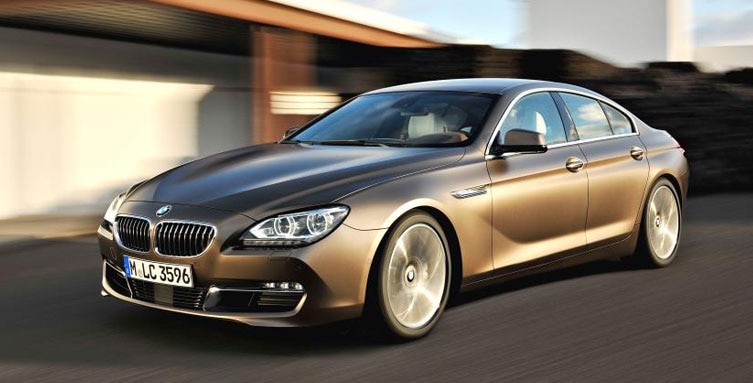 As expected, the strikingly elegant four-door BMW Concept 6 Series Coupe that debuted at the 2010 Paris Auto Show has been transitioned into a production model to be known as the 2013 BMW 6 Series Gran Coupe. Aimed at grabbing its slice of a segment currently dominated by upline rivals like the Mercedes-Benz CLS-Class and Porsche Panamera, this newest addition to the automaker's lineup goes on sale here in the spring.
While sharing much basic styling, engineering and visual detailing with its two-door 6 Series siblings, the new BMW Gran Coupe does display a subtle change in proportions to accommodate the extra pair of portals and net some additional people space. Overall length and wheelbase stretch by 4.4 and 4.5 inches, respectively, while width expands by 1.3. To add even more dramatic flair to the package, the Gran Coupe's sweeping semi-fastback roofline is 2.8 inches lower than a 6 Series Coupe.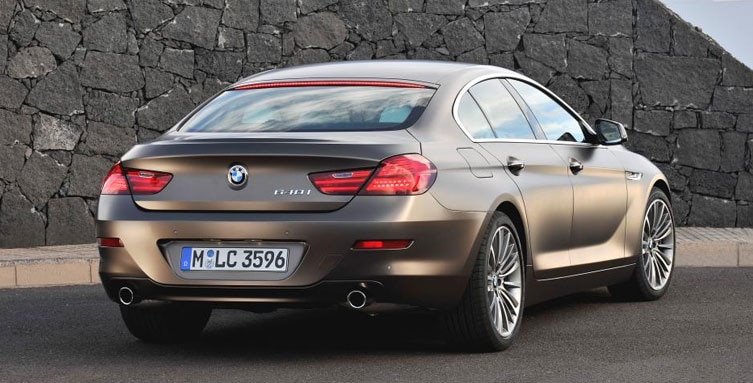 The well-appointed cabin of the 2013 BMW 6 Series Gran Coupe shares all its key attributes with the two-door models, from a leather-trimmed driver-oriented cockpit that features a black-panel instrument cluster to the standard navigation system and iDrive integrated controller that works in concert with a 10.2-inch high-definition LCD central display. Like its 6 Series siblings, the new Gran Coupe also offers a host of optional luxury/technology touches, including various premium leather trims a Luxury Seating package with multi-contour heated/ventilated seats and quad-zone climate control, Bang & Olufsen Surround Sound audio, a comprehensive Driver Assistance Package, Head-up Display, Night Vision, and Top View/Side View cameras as well as the complete roster of items available through the BMW Individual program.
Unlike the 6 Series Coupe/Cabriolet which carry a traditional "2+2" designation, BMW has proclaimed the new Gran Coupe to be a "4+1" model based on its additional rear legroom. The Gran Coupe's added wheelbase does seem to make its individually bucketed outboard seats appear a bit more adult-accommodating; however, a wide, full-length center console makes it hard to image squeezing three people of any scale into the aft quarters for even the shortest of trips.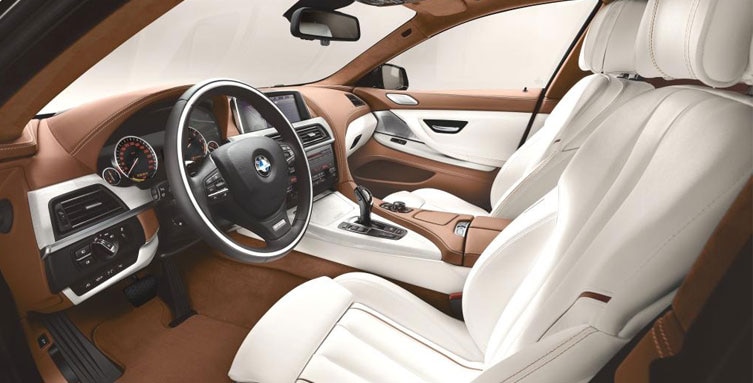 First of the new BMW Gran Coupes to arrive here in the U.S. will be the 640i fitted with BMW's N55 3.0-liter turbocharged inline six rated at 315 horsepower and 330 lb-ft of torque. Shortly thereafter, the 650i and 650i xDrive all-wheel-drive versions will turn up to round out the family. While both pack BMW's familiar 4.4-liter TwinPower Turbo V-8, the Gran Coupe-spec engine one-ups the standard configuration by adding BMW's Valvetronic variable valve timing system, a change that boosts output from 400 to 445 horsepower and takes peak torque from 450 to 480 lb-ft.
All Gran Coupe models will be fitted with the eight-speed ZF Sport Automatic transmission used in other 6 Series models and have an electronically limited top speed of 155 mph. BMW says the 640i can sprint from 0-60 mph in less than 5.4 seconds and the 650i needs just 4.6 ticks to hit that benchmark velocity. No word yet on EPA figures for either engine, but Gran Coupe owners can help their mileage-maxing efforts by using the ECO PRO setting on the car's standard Driving Dynamics Control system. ECO PRO modifies throttle and shift mapping as well as the auto climate control functions to help reduce fuel consumption by up to 20 percent.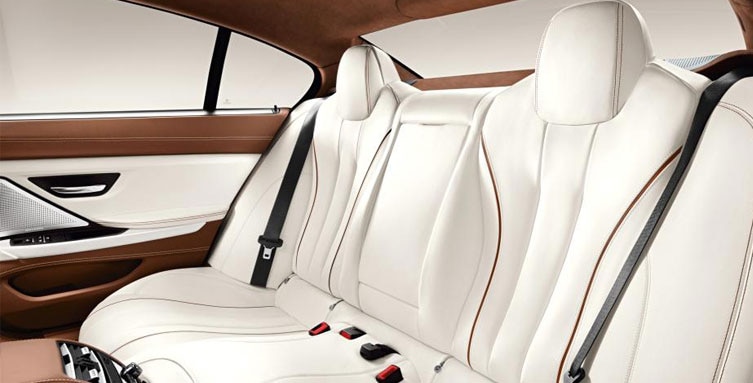 Although a potential "M" derivative remains somewhere off in the distance, those seeking to add a bit more performance character their Gran Coupe can opt for an M Sport package. Available from start of production, it brings a full M aerodynamics body kit with unique front/rear fascias and side skirts, LED fog lamps, black-chrome exhaust tips, black brake calipers, a sport exhaust system and 19-inch lightweight M-design alloy wheels as well as M-design sport seats and a sport steering wheel with dedicated button controls and shifter paddles. Also on offer to M Sport buyers are a 20-inch wheel upgrade a two exclusive exterior colors, Carbon Black metallic and Imola Red non-metallic.