2013 Audi A5/S5 - 2012 Detroit Auto Show
by
KBB.com Editors
|
January 9, 2012 1:18 PM
Like their four-door platform-mates, the 2013 Audi A5 and Audi S5 Coupe models also made their auto show debuts in Detroit. Originally revealed last summer and detailed in our Audi A5/S5 update story, these two-door variations receive similar image-enhancing cosmetic and functional enhancements, as well as adding both Audi Connect mobile hotspot connectivity and the Audi Driver Assistance package to their options roster. All of the 2013 upgrades will also apply to the Audi A5 Cabriolet model, which for some reason did not make the trek to the Motor City.
More from Detroit 2012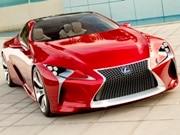 See the future as it looks from the 2012 Detroit Auto Show
More new cars
While the 2013 Audi A5 continues to be fitted with carryover 2.0-liter turbocharged TFSI four that makes 201 horsepower and 258 lb-ft of torque the enthusiast-grade S5 will swap its existing 354-horsepower/4.2-liter V8 for the same 333-horse/3.0-liter supercharged TFSI V6 in the 2013 S4 Sedan (and the engine that has been and will continue to be used in the A5 Convertible). While power is off a bit, both engines make the same 325 lb-ft of twist. The A5 and S5 Coupes will come standard with Audi's Quattro all-wheel-drive system, which will be optional on the 2013 A5 Cabriolet. All versions of the 2013 Audi A5/S5 line arrive here in the spring and pricing information will be released closer to their on-sale dates.
2012
Detroit Auto Show
See something new from the big show
Coming cars
10 Cool Cars Under $18k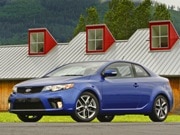 Go cheap, stay cool with our 10 Coolest Cars Under $18,000
Coolest cars
10 Used Cars Under $8k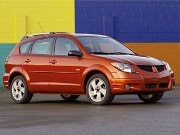 Our 10 Best Used Cars Under $8,000 may be the 10 smartest buys out there
Best used cars