2013 Acura RDX - 2012 Chicago Auto Show
by
KBB.com Editors
|
February 8, 2012 5:18 AM
Making its first appearance in production form, the 2013 Acura RDX also proved to be a near visual clone of the RDX Prototype that appeared last month in Detroit. On sale in the spring, the second generation of Acura's popular mid-size five-seat crossover will arrive with bolder looks and a more aggressive personality while offering even better fuel efficiency in both front-drive and four-wheel drive configurations.
Acura's new exterior design approach for the 2013 RDX tweaks the fundamental cues to yield an even more sophisticated and aerodynamic look that starts with an edgier front fascia and a longer hood. The recasting also brings more flowing roof and side character lines set off by prominently sculpted fenders filled with new 18-inch five-spoke alloy wheels. Slightly larger than the original, the Gen II RDX has a longer wheelbase and wider track dimensions, focused stretches that further enhance its street presence while giving it an even lower center of gravity and better dynamic qualities.
More from Chicago 2012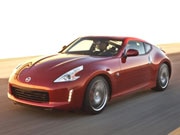 Chicago debuts include an updated Nissan Z and two new Acuras
More new cars
Structurally, the 2013 Acura RDX leverages Acura's ACE (Advanced Compatibility Engineering) body structure with wider-spread use of high-strength steel, an enhancement that improves both the rigidity of the unit body as well as its passenger-protection potential. The RDX's underpinnings also have been upgraded, courtesy of new Motion Adpative Electric Power Steering that replaces the old hydraulic assist setup and Acura-exclusive Amplitude Reactive Dampers that improve comfort and control of its revised MacPherson strut/multilink suspension.
Cranking up the appeal of its now even-more-spacious and easy-to-enter/exit passenger compartment, the RDX's cabin remake is highlighted by more organic design elements complemented by matte-finish trim bits and rich-looking leather on the seats and door panels. More extensive use of sound deadening materials coupled with Active Sound Control noise cancellation promise to make it even quieter, as well. In addition to more people space, the 2013 Acura RDX also features a larger cargo bay and offers an optional power-liftgate to make loading/unloading more convenient.
Expanding the current RDX's generous roster of standards, this new iteration adds cool features like a Keyless Access System with smart entry and pushbutton start, three-view rear camera, a Pandora internet radio interface, and SMS text messaging capability. The 2013 RDX also will be offered with a Technology Package that includes the Acura ELS Surround audio system, AcuraLink Satellite Communication System, an upgraded Acura Navigation System with Voice Recognition and a 60 GB hard disc drive, AcuraLink Real-Time Traffic with Traffic Rerouting, and AcuraLink Real-Time Weather with radar image maps.
Last but far from least, all versions of 2013 Acura RDX will be fitted with an all-new powertrain. The current 2.4-liter/240-horsepower turbocharged four-cylinder engine/five-speed automatic transmission combo gives way to a new 3.5-liter V6 that makes 273 horses and mates to a new six-speed autoshifter that features a super-efficient lockup torque converter. Despite the V6's larger displacement and performance-enhancing extra pony count, this pairing actually delivers even better fuel economy numbers, presently estimated at 20/28 mpg city/highway for the front-drive model compared to 19/24 mpg ratings for the 2012 RDX. The same holds true of RDXs fitted with the new, lighter-weight version of Acura's Super Handling All Wheel Drive (SH-AWD) system. These SH-AWD variants are slated to earn 19/27 mpg EPA ratings compared to the existing 17/22 mpg stats.
Three More Things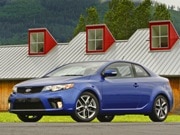 Go cheap, stay cool with our 10 Coolest Cars Under $18,000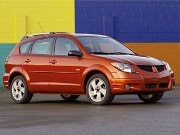 Our 10 Best Used Cars Under $8,000 are 10 of the smartest buys out there