2012 Volvo S60 R-Design First Drive
by
KBB.com Editors
|
August 30, 2011 8:44 AM
Safety and Volvo. They go together like peanut butter and jelly, Captain and Tennille.
But when it comes to the 2012 S60 R-Design, the word sporty could easily replace safety because this Volvo is all about driving. Safety is still in the mix -- this is a Volvo, after all -- but it takes a back seat for this ride.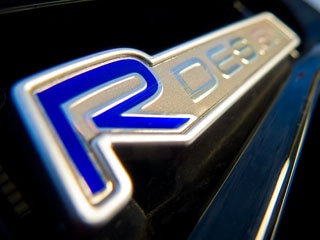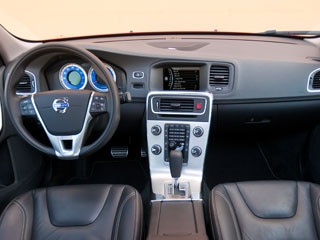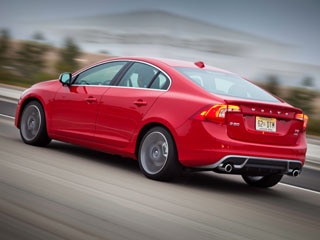 How does a Volvo go from being prudent to downright fun? Answer: More power and more responsive handling. In R-Design form, the S60 receives a stiffer suspension, a slightly lower stance and subtle, sporty-ish design tweaks like a piano-black grille, a rear spoiler and big twin exhaust pipes. The S60 R-Design is also the beneficiary of a modified version of the 3.0-liter turbocharged in-line six already offered in the more plebian S60 T6. Now producing 325 horsepower and 354 pound-feet of torque (eight- and nine-percent increases, respectively, courtesy of E-tuning by Swedish motorsports outfit Polestar), the 2012 S60 R-Design goes from zero-to-60 in 5.5 seconds instead of 5.8, while returning the same fuel economy of 18 mpg city/26 mpg highway.
To show us that the 2012 S60 R-Design is indeed worthy of tossing around, Volvo gave us the key to a car and a drive route that took us through back roads crisscrossing Napa Valley and onto Thunderhill Raceway Park north of Sacramento. Foot-to-throttle, we quickly came to appreciate the fast-spooling turbo's added boost of power, especially when matched with the S60's quick-shifting six-speed automatic. Other highlights were the steering -- offering a good amount of feel for an electronically-assisted system -- and the R-Design's sport suspension, which provided a firmer ride but was still supple enough to keep us from feeling beat up on less-than-perfect asphalt. Time spent on the track confirmed that the S60 R-Design can also hold its own for a few laps of spirited driving. This isn't a sport sedan on the level of the BWM M3 or Mercedes-Benz C63 AMG, but the uber S60's chassis and torque-vectoring all-wheel-drive system made it fun to throw around Thunderhill's 15 turns.
With the S60 R-Design, Volvo is gunning for the BMW 335i XDrive with M Sport Package, the Audi A4 2.0 T quattro Prestige with Sport and S Line Packages, and the Infiniti G37x AWD with Sport Package. This might seem like an overly precise list, but it demonstrates that the company really understands how its car stacks up in the marketplace. This speedy Swedish export's pricing is also realistic (and very competitive), starting at just under $43,000.
So who do we envision buying this car? It may not grab as much attention as the BMW, Audi or Infiniti, but that's part of its appeal. Buyers who enjoy driving -- but prefer flying under the radar -- will find much to like in the 2012 S60 R-Design.
They'll also be able to impress friends and family who've never associated Volvo with anything other than safety.