2012 Porsche 911 Carrera Cabriolet - 2012 Detroit Auto Show
by
KBB.com Editors
|
January 6, 2012 1:30 PM
Officially bowing in at Detroit, the new 2012 Porsche 911 Carrera Cabriolet will join its Coupe sibling in showrooms here starting sometime in late spring. Why a Motor City intro for the open-air version of Porsche's most iconic model? "Detroit was deliberately chosen for the world premiere of the new 911 Cabrio because the USA is far and away our largest 911 Cabrio market," said Bernhard Maier, Porsche AG Board of Management Member for Sales and Marketing.
More from Detroit 2012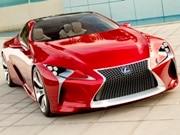 See the future as it looks from the 2012 Detroit Auto Show
More new cars
As noted in our earlier story on the 2012 Porsche 911 Cabriolet, this delightful drop-top initially will be offered here in 911 Carrera and 911 Carrera S trims. They'll share all of the basic engineering with their 911 Coupe counterparts that go on sale next month. Powertrains also will be identical, with the 911 Carrera Cabriolet packing a 3.4-liter flat-six that makes 350-horsepower and the hotter Carrera S fitted with a 3.8-liter alternative that makes 400 ponies. Standard transmission in both is a seven-speed manual with the PDK dual-clutch automated manual transmission available as an option. Porsche says the Carrera Cabriolet can streak from 0-60 mph in 4.4 seconds and top out at 177 mph while the Carrera S needs just 4.1 ticks to hit 60 mph and can reach 187 mph.
Transitioning into or out of al fresco mode in the new 911 Carrera Cabriolet is a one-touch process that takes less than 20 seconds to complete. The power-activated top is made from three semi-rigid panels affixed to a lightweight magnesium frame. When raised, it mimics the shape of the Coupe's roofline to maintain the family resemblance. Folded, it neatly tucks into a dedicated area behind the passenger compartment and forms an integral tonneau cover.
Pricing for the 2012 Porsche 911 Carrera Cabriolet will start $94,650 while the 911 Carrera S Cabriolet opens at $108,950.
2012
Detroit Auto Show
See something new from the big show
Coming cars
10 Cool Cars Under $18k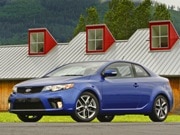 Go cheap, stay cool with our 10 Coolest Cars Under $18,000
Coolest cars
10 Used Cars Under $8k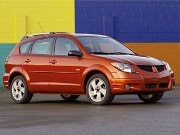 Our 10 Best Used Cars Under $8,000 may be the 10 smartest buys out there
Best used cars