2012 Nissan LEAF - more standard equipment, higher base price
by
KBB.com Editors
|
July 20, 2011 7:19 AM
Some significant changes lie ahead as the most successful EV in America prepares to move into its second model year. In addition to announcing plans to materially expand distribution of the 2012 Nissan LEAF by the end of 2011, the automaker is adding features that have proven popular options with the vast majority of early LEAF buyers. As a consequence of that packaging revamp, starting prices for both the LEAF SV and upline SL variant also are going up.
On the content front, all 2012 LEAF models will add the cold weather package to their standards column, kit that includes a heated steering wheel, heated front and rear seats and a battery warmer. The 2012 LEAF SL will come with the previously optional DC Fast Charge port, which will accommodate 480V Level III recharging of its Lithium-ion battery pack and enable 80-percent replenishment in less than 30 minutes.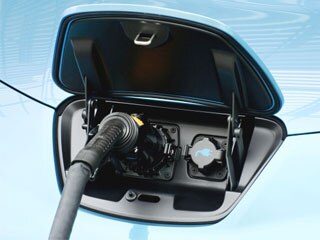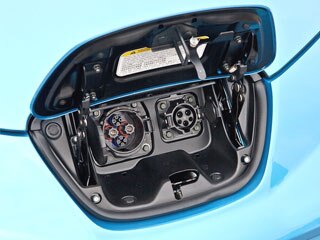 As for the bottom lines, the 2012 LEAF SV will open at $36,050, up by $2,420 over its 2011 counterpart while the 2012 LEAF SL will start at $38,100, reflecting a $3,530 bump. The lease rates on a 2012 LEAF SV will begin at $369, compared to the current $349. As it does now, all versions of the 2012 Nissan LEAF continue to qualify for a $7,500 federal income tax credit as well as any other state and local incentives.
With production of the LEAF now fully back on track following major disruptions caused by the earthquake and tsunami in Japan this spring, Nissan plans to start taking reservations for the 2012 LEAF starting August 4. At that time, the LEAF's original roll-out markets -- Arizona, California, Hawaii, Oregon, Tennessee, Texas, and Washington -- will be joined by Alabama, Florida, Georgia, Illinois, Maryland, Mississippi, North Carolina, South Carolina, Virginia and Washington, D.C. A further expansion in the fall will see Connecticut, Colorado, Massachusetts, New Jersey and New York included in that geographic mix; and by year's end, Nissan dealers in Delaware, Indiana, Louisiana, Nevada, Ohio, Pennsylvania and Rhode Island also will offer this groundbreaking EV to their customers. To date, over 4,000 LEAFs have been delivered to buyers in America. According to the automaker, over 93 percent of that lot has been up-line LEAF SL models.