2012 Mini Cooper Coupe First Drive
by
KBB.com Editors
|
September 28, 2011 6:29 AM
The most dramatically-styled product in its storied history, the 2012 Mini Cooper Coupe was created to match a unique visual signature with equally distinctive driving dynamics that its designers say make it the best-handling, best-performing model in the Mini lineup. To see for ourselves how well it lived up to those lofty goals, we headed to Nashville for a close-up look and some quality wheel time. The full model lineup of this "super-compact" sportster mimics other Minis, and opens with a base Cooper Coupe fitted with a 121-horsepower naturally-aspirated 1.6-liter 4-cylinder engine. However, our initial encounter was confined to its two turbocharged family members: the 181-horsepower Cooper S and the range-topping John Cooper Works model that corrals 208 stalwart steeds.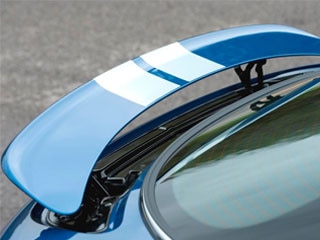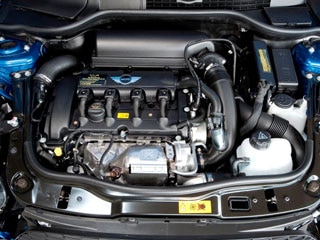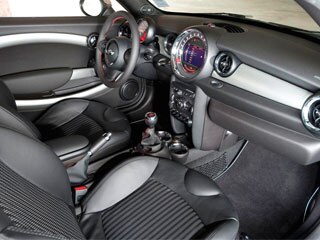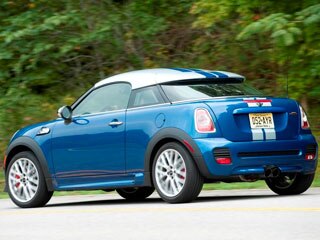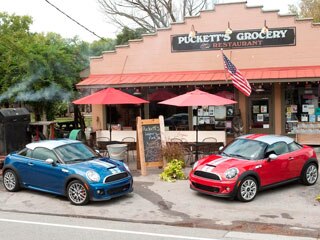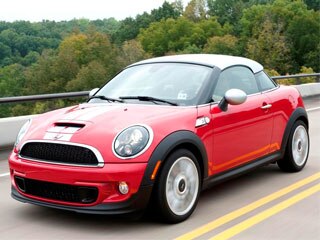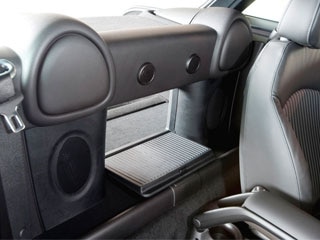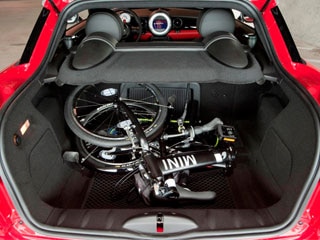 Although it is based on the current Mini platform architecture and shares most of its primary dimensions, the new Coupe is the first Mini to adopt a conventional "three-box" exterior design and offer seating for just two. Adding a high-profile accent to its low-slung bodywork and more steeply raked windshield is a steel "helmet roof" that seems destined to be a perpetual source of love it/hate it reactions. In addition to a subtle air- channeling element on the trailing edge of the top panel, this new Coupe also is the first Mini to be fitted with an active rear spoiler that automatically deploys at speeds above 50 mph to add an extra measure of downforce. While its dedicated body kit and 17-inch wheel/tire package endow the top-line John Cooper Works version with the most overt case of bad attitude, the Cooper S and even a base Cooper Coupe exude the kind of in-your-face edge that will keep them from ever being lost in a crowd -- or in a crowded parking lot.
Inside, this new Coupe retains basic Mini design cues from its highly supportive sport seats forward, but gains a number of special touches to help foster its own identity. For openers, Carbon Black primary trim and an Anthracite headliner with strategically-positioned concave contours that enhance headroom are common to all versions. So, too are things like specific color treatments and combinations for the cloth or leatherette/leather upholstery and revised door panels with bigger stow bins. A large 14X8-inch passthrough opening beneath a cargo shelf that replaces the normal rear perches adds utility to the Coupe's 9.8 cu-ft trunk, which is directly accessible by raising its large, single-piece decklid.
With its roofline lowered by just over an inch, entering the Mini Coupe does favor those who are slightly more flexible. However, once inside, the seating position is identical to the Hardtop, as is the view forward from behind its multi-function sport steering wheel. That's not the case for aft sightlines, which are noticeably compromised by the car's smaller greenhouse elements and get further obstructed whenever the pop-up spoiler swings into action.
Out on the road, these new Mini Coupes made solid and reassuringly familiar first impressions. Both the Cooper S and JCW Coupe use force-fed/intercooled 1.6-liter engines with variable valve timing and a lag-banishing twin-scroll turbocharger that serve up near instantaneous throttle response. Equally impressive, these free-revving fours develop their peak torque figures from well below 2,000 rpm to 5,000-5,600 revs, respectively. Like other JCW-spec Minis, the top-line Coupe is only available with a six-speed manual transmission that's standard in all models. With smooth, short-throw shift linkage and well-spaced gears, it remains the cog-changer of choice for hard-core enthusiasts and will take the JCW car from 0-60 mph in 6.1 seconds and on to a top speed of 149 mph, making it the fastest and the quickest Mini ever. However, at 6.5 ticks to that benchmark pace and with a 142 mph terminal velocity, the Cooper S is hardly a slouch in either department.
Those less inclined to engage in stoplight-to-stoplight sprints -- or facing a daily megadose of urban commuter crawl time -- may well consider the Steptronic automatic that's optional in the Cooper/Cooper S. While sacrificing a slight measure of absolute control and a couple of tenths in pure acceleration, this paddle-shiftable six-speed impressed us with its quick and positive response to manual commands as well as its overall performance in full-auto mode.
Like the Mini Cabriolet, the new Coupe gains an extra measure of structural rigidity from supplemental reinforcing in its side sills and aft of the passenger compartment, revisions that make it even more flex-resistant than the Hardtop. Although these changes add a bit more mass, it's all carried by the rear wheels, a fact that actually improves the weight distribution of this diminutive front-driver. To take full advantage of this enhanced balance, the suspension gets a Coupe-specific retune including stiffer springs and shocks plus a larger rear anti-roll bar. Rounding out the mix are the Mini's well-proven electrically-assisted power steering, driver-selectable Dynamic Stability Control system and healthy anti-lock disc brakes (ABS) -- all complemented by a console-mounted "Sport" button that increases steering effort and quickens throttle response.
The JCW model steps that game up a notch by adding even tauter suspension tuning, Brembo brakes and Dynamic Traction Control system with integrated Electronic Differential Lock Control -- a feature that's optional on the Cooper and Cooper S. Those enhancements raise its absolute limits measurably above the Cooper S, quickening reactions, reducing body roll and delivering an even-more-intense adrenalin rush on demand. The downside of going the JCW route are similarly elevated levels of cabin noise and ride harshness over any kind of rough or uneven road surface.
On the creature features list, the new Coupe's long roster of expected standards is matched by an equally impressive selection of options that include items like a harman/kardon premium audio package, Mini Visual Boost radio and/or Navigation systems with a 6.5-inch color display in the center speedo unit and the trick Mini Connected system that provides in-car access to a variety of online services via the iPhone. The entire lineup hits showrooms on October 1, with the Mini Cooper Coupe starting at $22,000, the Cooper S opening at $25,300 and the John Cooper Works Coupe commanding $31,900. In keeping with Mini tradition, each also offers an extensive list of personalization/accessory items as well as special body/top color combinations and stripe kits.
After a day of flogging these two turbocharged versions of the 2012 Cooper Coupe we came away deeply impressed and fully convinced this cheeky newcomer truly is a Mini with a mission. While we can't formally vouch for the top speed of either the JCW or Cooper S, there's no doubt that both are genuinely exhilarating exercises that can carve corners with remarkable eagerness and are likely to appeal to a mini-niche of young, adventurous and largely single buyers culled from the ranks of current owners and conquest candidates. Exactly how many ultimately will value the tangible but modest at-the-limit advantages that separate this uniquely styled and configured point-and-scoot specialist from its more practical four-passenger Hatchback sibling remains to be seen. And those who really do believe in the power of two also face one additional dilemma: opt for a 2012 Mini Cooper Coupe now or wait until its canvas-topped Mini Cooper Roadster runningmate arrives in February.