2012 Ferrari FF - Geneva Auto Show
by
KBB.com Editors
|
January 21, 2011 2:03 PM
Breaking new ground on several levels, the 2012 Ferrari FF represents a fairly dramatic departure from the current 612 Scaglietti which it will replace. In addition to eschewing the traditional GT form in favor of a demi-wagon configuration, this Pininfarina-designed 2+2 grand touring hatch coupe -- officially the 2012 Ferrari FF, for Ferrari Four -- will be the marque's first-ever all-wheel drive model. Ferrari is confident that extra measure of utility will help it find favor with a whole new segment of well-heeled active lifestylers who'll rely on it for all-season commuting as well as treks to the ski slopes.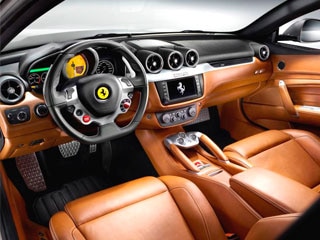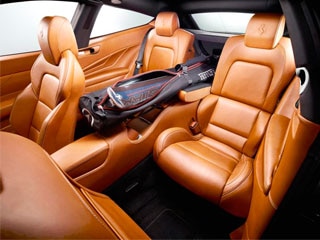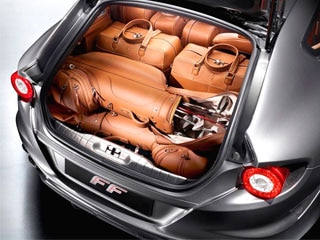 Complementing its unique AWD status, the 2012 Ferrari FF also will be the automaker's most powerful four-seat offering ever, thanks to a new, direct-injected 6.3-liter V12 sitting under its hood. Churning out 651 horses and 504 lb-ft of torque, this new engine is mated to a seven-speed F1-style paddle-shifted transmission and provides sufficient muscle to carry the new FF from rest to 60 mph in just 3.7 seconds and on the a top speed of 208 mph. For the record, that's about 10 mph beyond the current 612s terminal velocity. Although hardly a fuel sipper, this new V12 also will deliver over 30 percent better mpg than the 612's engine -- which has roughly 20 percent less power -- thanks in no small part to Ferrari's new HELE (High Emotion/Low Emission) Stop/Start system first seen on a Ferrari California model that was displayed at last fall's Paris Auto Show.
>See more new cars unveiled at the 2011 Geneva Auto Show
Ferrari has yet to release many details on the FF's all-wheel-drive setup, which is has dubbed "4RM." We do know that it's 50 percent lighter than a conventional AWD setup and is fully integrated into the car's dynamic control systems. The 4RM setup also incorporates an intelligent predictive torque distribution system that can optimize driving force to each wheel and works with the FF's new-gen magnetorheological damping system (SCM3) and the latest incarnation of Brembo carbon-ceramic brakes.
In addition to offering fold-down rear seats that can expand its cargo area from 15.9 to 28.3 cu-ft and greatly enhance its practicality index, the 2012 Ferrari FF will be available with a wide range of personalization goodies, including six model-specific exterior colors and an assortment of sumptuous interior trims. Expect pricing and on-sale dates to be revealed when the car makes its formal debut in Geneva.