2012 Dodge Charger Redline - 2012 Detroit Auto Show
by
KBB.com Editors
|
January 4, 2012 7:04 AM
A Mopar-infused portent of good things to come, the 2012 Dodge Charger Redline makes its debut in Detroit. Based on the Hemi-fortified Charger R/T model, it will be available in three different levels of intensity starting later in the year, including an "all-in" 590-horsepower version for non-street use.
"Since the 1960s, the Mopar Brand has built a long history of adding power and performance to the Dodge Charger, and with the Redline, we Moparized the new Charger with modern-day performance and style while giving a nod to our storied past," said Pietro Gorlier, president and CEO of Mopar, Chrysler Group LLC's service, parts and customer-care brand.
More from Detroit 2012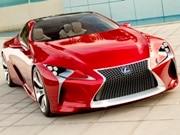 See the future as it looks from the 2012 Detroit Auto Show
More new cars
In Stage I form, the Charger Redline goodies roster brings a number of cosmetic and functional upgrades including a custom grille treatment that matches a body-color painted-grille surround with a black "crosshair" insert plus a full width chin spoiler, "R/T" logo side scoop covers and a functional decklid spoiler -- all rendered in lightweight carbon fiber - along with a matte-black Mopar vinyl roof graphic. Completing the look is a set of 20-inch Mopar Black Envy alloy wheels with Pitch Black-painted faces and polished accents. Inside, the Stage I Redline cabin features a Mopar aluminum shifter surround, an aluminum instrument panel bezel with Redline perimeter accenting and Mopar stainless-steel sport pedal covers with rubberized inserts.
A Stage II Charger Redline builds on the Stage I configuration, adding a Mopar performance kit that starts with a freer-flowing cat-back exhaust system that modestly elevates output figures for the 5.7-liter Hemi V8 while endowing it with an even throatier sound. Other functional enhancements include a beefy front shock tower brace and caps as well as high-performance Mopar brake linings designed and track-tested to remain fade-free under hard use.
For the ultimate Charger Redline ride, the race/off-road only Stage III package brings an all-aluminum Gen III high-output 426-inch V8 "crate motor" that makes 590 horsepower - 220 ponies more than a standard R/T Hemi - and weighs over 100 pounds less than the cast-iron crate alternative. Completely handbuilt and fully balanced/stressed to ensure outstanding performance and reliability, this hotter Hemi also features a host of competition-proven internals including a forged steel crankshaft, six-bolt main bearings, roller camshafts and forged-aluminum pistons with an 11.0:1 compression ratio.
2012
Detroit Auto Show
See something new from the big show
Coming cars
10 Cool Cars Under $18k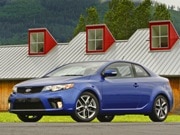 Go cheap, stay cool with our 10 Coolest Cars Under $18,000
Coolest cars
10 Used Cars Under $8k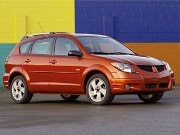 Our 10 Best Used Cars Under $8,000 may be the 10 smartest buys out there
Best used cars