2012 Cadillac Escalade fights back against would-be thieves
by
KBB.com Editors
|
December 30, 2011 10:14 AM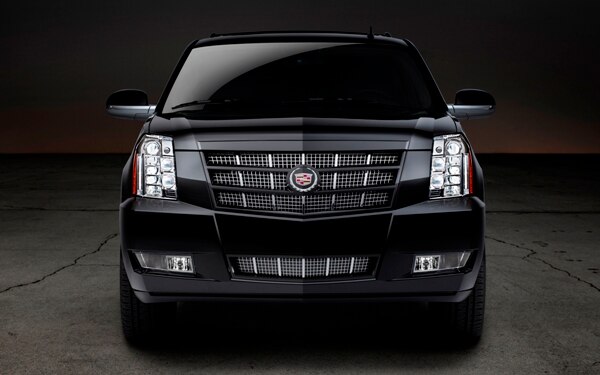 Intent on becoming a less-appealing target for those with larceny in their hearts, the 2012 Cadillac Escalade SUV arrives on the scene with a new selection of standard and available anti-theft devices.
For nearly a decade, this popular luxury SUV has had the dubious distinction of being America's the most stolen vehicle by percent of sales, an honor the division would happily be willing to forego in the future. To help in that cause, the Escalade's security has been enhanced for 2012 through the addition of a more robust steering column lock system that Cadillac says makes it nearly impossible to maneuver the Escalade onto a flatbed truck, and a PASS Key 3+ ignition key that provides an even more sophisticated electronic encryption system for the entire ignition system.
Three other new security features join the Escalade's option roster for 2012. The first is an inclination sensor that sets off the alarm when it notes an unexpected change in the vehicle's attitude - an indication that it's being towed. This can be complemented by a shock sensor that sets off the alarm when the Escalade is disturbed in a manner that indicates a window may have been broken. Finally, Cadillac is offering a better wheel-lock system aimed at preventing thieves from hijacking what are often incredibly pricey wheel and tire packages favored by many Escalade owners.
As in the past, the 2012 Cadillac Escalade comes with GM's OnStar system, which adds another layer of security by controlling a remote ignition lock that can prevent the vehicle from starting if a break-in is detected. Should the SUV be driven away, it also can provide information to law enforcement on the Escalade's location and remotely slow it down to assist in the recovery process.
In describing these new Escalade features, Bill Biondo, General Motors' global leader for vehicle theft prevention, noted: "The goal is to make the Escalade a very difficult target for thieves without any added inconvenience for customers. The new systems work in the background and few people realize they are there, but they are strong added protections. Combined, these technologies comprise one of the most extensive sets of theft-deterrent measures available for this type of vehicle and meet or exceed security specifications among global vehicle security analysts."