2013 Cadillac ATS will introduce new 270-hp four-cylinder engine
by
KBB.com Editors
|
December 5, 2011 1:54 PM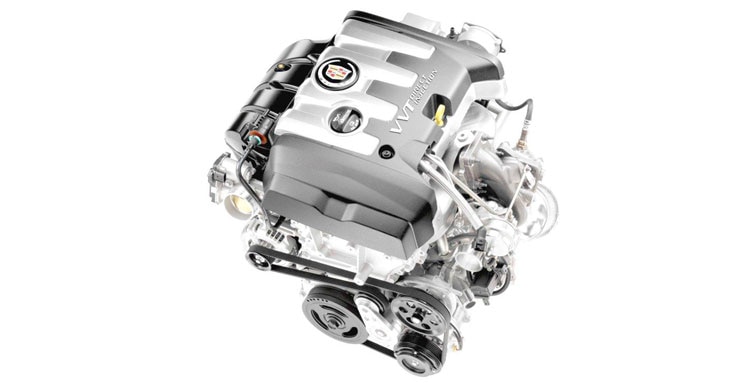 The hottest version of the 2013 Cadillac ATS will be fitted with an all-new 2.0-liter turbocharged/intercooled four-cylinder engine that promises to deliver a world-class combination of performance and efficiency. This high-tech wonder cranks out an estimated 270 horsepower as well as 260 lb-ft of peak torque, 90 percent of which is on hand from 1,500-5,800 rpm. That potent one-two punch should ensure Cadillac's new compact, rear-drive luxury sedan is quick off the line and responds immediately to throttle input while returning the kind of fuel economy numbers that, according to Mike Anderson, the engine's chief engineer, will keep the ATS "a fully competitive vehicle in global markets."
Building on the advanced technology pioneered in other GM turbocharged engines, this new force-fed 2.0 liter boasts an enviable feature set that includes direct fuel injection, continuously variable valve timing, a twin-scroll turbocharger capable of producing as much as 20psi of boost coupled with an air-to-air intercooler, a forged steel crankshaft with modular balance shaft system, a two-stage variable-displacement oil pump and oil-cooled piston skirts. Anderson says the engine's more sophisticated design also helps trim internal friction by up to 16 percent. That built-in advantage, coupled with an all-new combustion system that permits the use of an even higher compression ratio, helps endow the new 2.0T with the highest power density - 135 horses per liter - of any of its prime competitors as well as enhancing its overall operating efficiency.
In addition to its new 2.0-liter turbo four, the motivation menu on the 2013 Cadillac ATS is set to include two other choices. The standard engine will be a naturally-aspirated 2.5-liter four-cylinder while six-cylinder fans can fit their ATS with GM's highly-regarded 3.6-liter V6 that's also used in the Cadillac CTS/SRX models.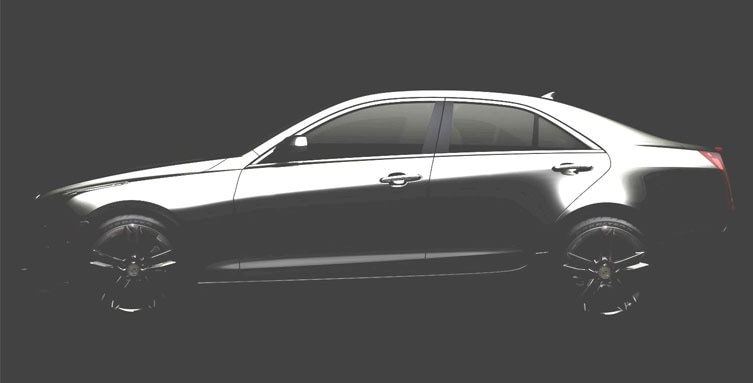 Although it released no new images of the car, General Motors has confirmed that the 2013 Cadillac ATS sedan will be officially unveiled at the 2012 Detroit Auto show in January. This compact, rear-drive sedan first shown in the teaser sketch revealed last August will be primarily targeted against European competitors like the Audi A4, BMW 3 Series and Mercedes-Benz C-Class.
The 2013 Cadillac ATS will introduce a new GM rear-wheel-drive-based architecture that was created to fully integrate quick, agile handling and advanced technology. It also will be used to underpin other select GM vehicles in the future. Production of the new Cadillac ATS will begin next summer at the automaker's Grand River Assembly plant in Lansing stating next summer.
In making the announcement, GM Senior Vice President of Global Product Development Mary Barra noted that: "ATS is a crucial part of Cadillac's expansion. It enters the biggest market segment in the global luxury car industry, both in terms of volume and importance. And we believe we've developed a compelling and convincing new challenger."
In addition to providing this latest factoid regarding the 2013 Cadillac ATS, Barra also revealed that General Motors will present three other new vehicles in Detroit. No details as to what any of those others will be, but one is rumored to be a plug-in crossover SUV offering based on the Volt platform.