2012 Buick LaCrosse with eAssist to start at $30,820 - same as V6
by
KBB.com Editors
|
June 10, 2011 9:42 AM
Making good on its earlier promise to create a luxury sedan packaged to deliver high-value and high-mileage, GM has confirmed that the new 2012 Buick LaCrosse with eAssist will start at $30,802. Fitted with an advanced variation of GM's belt-alternator-starter (BAS) system that's nearly three times as powerful as the package it replaces, this new gasoline-electric powertrain will be standard issue in the new LaCrosse an is projected to earn 25/37 mpg EPA city/highway ratings -- roughly 25 percent better overall economy than the existing four-cylinder LaCrosse.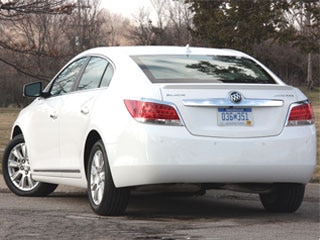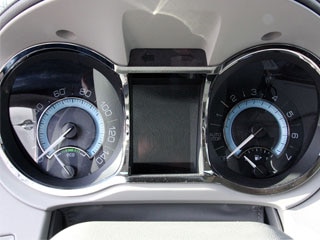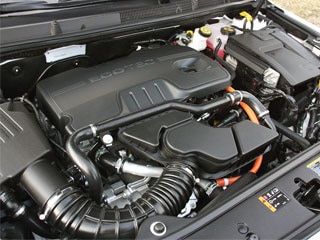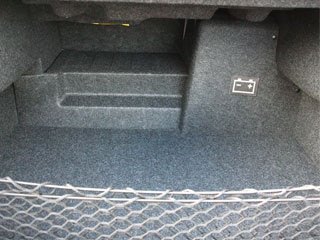 Key drivetrain elements in the 2012 Buick LaCrosse with eAssist remain identical to those seen in the pre-production model presented at last year's Los Angeles Auto Show: GM's basic 2.4-liter EcoTec four-cylinder engine that makes 182 horses and 172 lb-ft of torque matched with an electric motor/generator that can develop up to 15 extra e-ponies for short periods of time when energized by a compact, lightweight lithium-ion battery pack located in the car's trunk. Rounding out the mix is a six-speed automatic transmission. In addition to helping extract more miles from a gallon of gasoline, eAssist also adds an extra measure of quickness during acceleration and passing.
Those who fancy a new LaCrosse but would prefer to trade off a bit of frugality for an added measure of fun have one other equally appealing choice at no extra cost on some trim levels: The 2012 Buick LaCrosse 3.6L. It packs the latest version of GM's direct-injected 3.6-liter V6 which benefits from a major revamp highlighted by a new integrated cylinder head/exhaust manifold and composite intake manifold that collectively reduce weight by over 20 pounds and bump output from 280 to 303 horsepower without impacting its EPA numbers. As an extra bonus, this enhanced six -- which is the requisite motivator for any LaCrosse fitted with optional all-wheel drive -- also comes up to operating temp more quickly, an ability that helps trim its cold-start emissions by up to 25 percent.
Other changes for all 2012 LaCrosse models include the addition of dual-zone climate control, 17-inch alloy wheels, a full-color driver information center, and Bluetooth/USB connectivity. Later in the model year, the LaCrosse with eAssist will add Buick IntelliLink to its list of standards. Intellilink expands on the existing Bluetooth or USB connectivity to directly link the driver's smartphone to an 8.0-inch, high-res, color touch screen display radio and permits control of the system -- including streaming audio from the phone using apps like PANDORA Internet radio and Stitcher SmartRadio -- via voice or buttons on the steering wheel.