2012 BMW 650i Coupe: Five First Impressions
by
KBB.com Editors
|
August 31, 2011 2:11 PM
The 2012 BMW 650i Coupe is the second dish in a multi-course meal that started with the introduction of the 650i Convertible earlier this year and will continue with six-cylinder turbo and all-wheel drive options, plus the high-performance M6 model and a first-ever BMW 6 Series four-door.
Our introduction to the third-generation 6 Series took place last spring in a 650i Convertible, almost exclusively on a meandering two-lane section of Mexico's Highway 1 connecting sunny Los Cabos and La Paz, near the tip of Baja California. We came away from that drive with a newfound enthusiasm for the 6 Series -- and looking forward to the lighter, stiffer coupe version.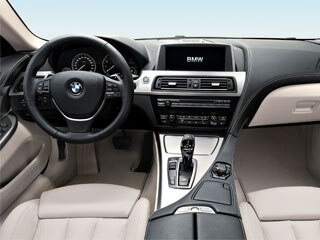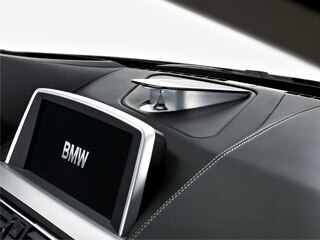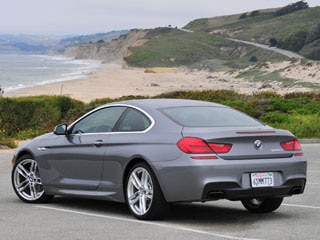 Related: 2012 BMW 650i Convertible Graphic
Fittingly, our first taste of the 2012 BMW 650i Coupe included miles on our own Highway 1, between Monterey and Half Moon Bay, California, and some of the twisty two-lane roads leading to points east. These were our first thoughts:
1. It's as good as we remember
The new BMW 6 Series Coupe won us over with the same comfort/performance balance that impressed us in the 6 Series Convertible. It delivers more heartbeats on a tightly wound back road than you'd expect from a 4,500-pound car, and just as quickly returns the ticker to resting rate with a comfortable, quiet highway ride. The four-way adjustable suspension plays no small part in the car's dual nature.
2. Put it on auto
Even though manual transmissions are more common in Europe, only in North America does BMW offer a three-pedal 6 Series. (Image is everything.) And while we found the 6-speed manual gearbox particularly smooth and easy - and what driving enthusiast doesn't enjoy exercising his or her heel-and-toe skills on the right road, even if for old time's sake -- the 8-speed automatic's fast, rev-matching downshifts, two extra gears and general suitability for a grand tourer like the 6 Series make it the obvious choice for most.
3. It doesn't like the rough stuff
At one point during our drive we encountered some rough road in the middle of a tight left-hander, and were surprised at how ungracefully the BMW handled it. It wasn't an adrenaline-spiking event, but for one brief moment this big, bad BMW 650i Coupe felt more like a basic go-kart. It's only worth noting because of how rare it is for a BMW to reveal a chink in its armor of driving greatness.
4. The B&O is bangin'
The optional Bang & Olufsen sound system was announced but not yet available when we drove the 650i Convertible, so we were happy to finally get our ears on it in the 650i Coupe. We like the crisp, natural sound of the B&O systems we've experienced in several Audi models, and the system in the 6 Series is impressive for the same reasons. The BMW features a disappearing tweeter that drops into the dash when the car or radio is turned off.
5. Six of one...
Half a dozen of the other. The 2012 BMW 650i Coupe is sleeker and $7,500 more attainable, the 650i Convertible offers direct access to sun and wind. The coupe offers a bit more trunk room, the convertible provides a little more rear-seat headroom. Beyond those differences, each is as good as the other.
The 2012 BMW 650i Coupe is scheduled to reach dealerships in October at a starting price of $84,875, including destination and gas-guzzler tax.