2012 BMW 3 Series Sedan - 2012 Detroit Auto Show
by
KBB.com Editors
|
January 6, 2012 2:13 PM
Making its first public appearance in Detroit, the 2012 BMW 3 Series Sedan heralds the arrival of a new and improved sixth-generation of the automaker's most important model line. On sale here in February, its bolder looks, greater operating efficiencies, more refined handling and additional comfort/convenience/tech touches will appear in all other members of the BMW 3 Series family in the months and years ahead.
More from Detroit 2012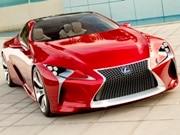 See the future as it looks from the 2012 Detroit Auto Show
More new cars
As we outlined in our original first look at the 2012 BMW 3 Series Sedan, the car is slightly larger than its predecessor, with an all-new structure, more aerodynamic bodywork and a completely redesigned suspension. Buyers will be able to enhance the base package with new Sport, Luxury and Modern trim packages that bring unique exterior and interior cosmetic touches. An M Sport package will join the options roster by midyear while a new 3 Series Wagon and xDrive all-wheel drive also are coming by the end of 2012. However the choice many 3 Series aficionados may find most intriguing is once again being able to opt for either four-cylinder or six-cylinder power.
For the first time since 1999, an American-spec BMW 3 Series will feature a 328i model with a four-cylinder engine. This time around, it's a 2.0-liter turbocharged/intercooled unit that relies on BMW's dual-scroll TwinPower Turbo technology along with direct fuel injection, Valvetronic variable valve timing and Double Vanos variable camshaft timing to make a formidable 240 horsepower and 260 lb-ft of torque. As we discovered from our recent first drive in a new BMW 328i Sedan, this free-revving base motivator delivers impressive performance, whether backed by a standard six-speed manual transmission or the optional eight-speed automatic. BMW claims it will send the 328i four-door from 0-60 mph in just 5.7 seconds.
Those still desiring the power of six can go for the 2012 BMW 335i Sedan, which retains the same 3.0-liter inline-six used in the 2011 3 Series. Also fortified with TwinPower Turbo might, it cranks out 300 ponies and 300 lb-ft of twist and can be paired with either transmission but now is even more fuel efficient - six to 16 percent more, depending on gearbox choice. In addition to their optimized aero elements, both the 328i and 335i models also boast numerous other mileage-maxing technologies, including Auto Start/Stop, Brake Energy Regeneration and BMW's ECO PRO Intelligent energy management system.
As a final touch, the 2012 BMW 3 Series Sedans offer even more premium standards and optional features, from a new generation full-color Head-Up Display, Active Blind Spot Detection and Lane Departure/Collision Warning systems to a Rear View camera with Surround View, BMW Parking Assistant and a hands-free decklid opening function. While complete pricing has yet to be released, the 2012 BMW 3 Series Sedan line will start at $35,795.
2012
Detroit Auto Show
See something new from the big show
Coming cars
10 Cool Cars Under $18k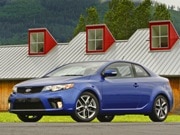 Go cheap, stay cool with our 10 Coolest Cars Under $18,000
Coolest cars
10 Used Cars Under $8k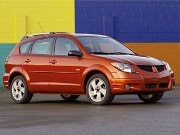 Our 10 Best Used Cars Under $8,000 may be the 10 smartest buys out there
Best used cars