2011 Lexus CT 200h: Slow or smart?
by
KBB.com Editors
|
October 5, 2010 2:21 AM
What would you say to a $30,000 Lexus that offers youthful five-door styling, a sport-tuned suspension and 42 miles per gallon?
What if it were no quicker than a Toyota Prius?
The 2011 Lexus CT 200h goes on sale in February with essentially the same 134-horsepower gas-electric hybrid powertrain as the Toyota Prius and the same stated zero-to-60 mph time of 9.8 seconds. It will be the most fuel-efficient premium-badged car in the country . . . and maybe the slowest.
Some will see the CT 200h as compromised, others as sensibly balanced. Have a look for yourself to decide which side of the fence you might fall on. Our full review with driving impressions is coming October 12.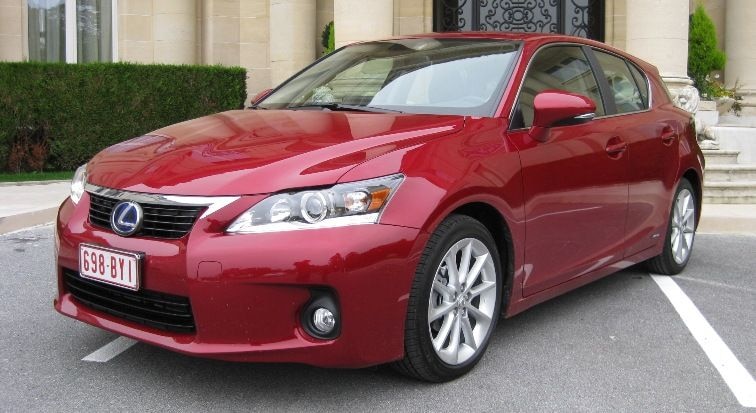 What is it? The 2011 Lexus CT 200h is a mileage-maxing premium five-door and the new lowest-priced Lexus. The similarly sized, diesel-powered, 34-mpg Audi A3 TDI is by far its clearest competitor.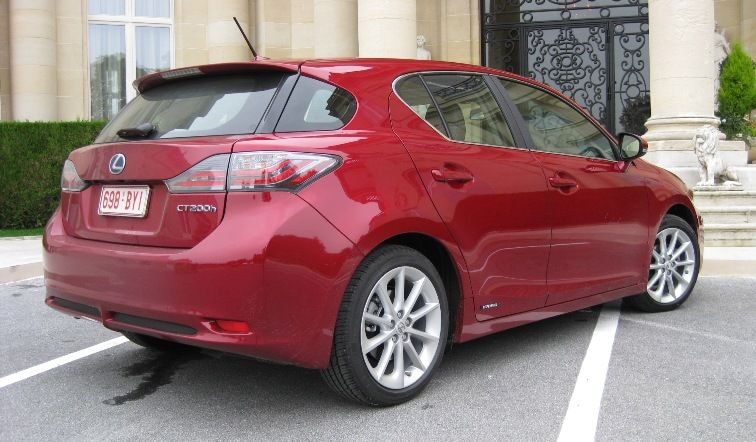 Slow but sporty? Lexus readily admits the CT 200h and its Prius powertrain won't be winning many intersection drag races, but promises the sophisticated suspension will help back up the car's sporty sheetmetal.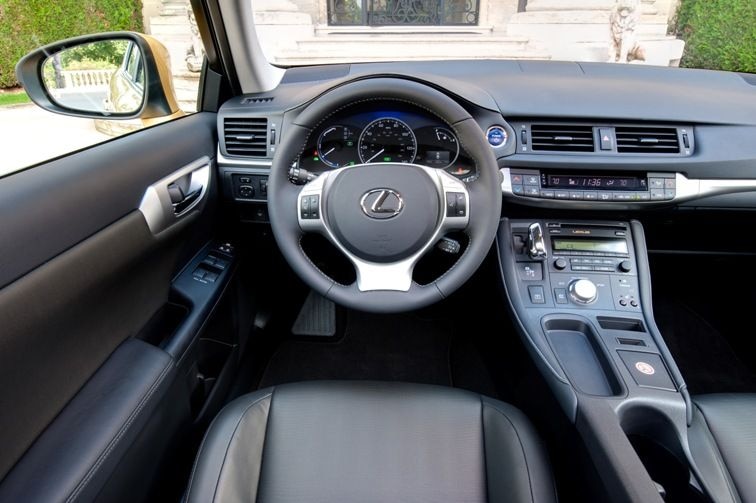 Lexus-level accommodations The 2011 Lexus CT 200h might be the most affordable option in the automaker's lineup, but it doesn't feel like a lesser Lexus inside. We like the visually split dash/console design.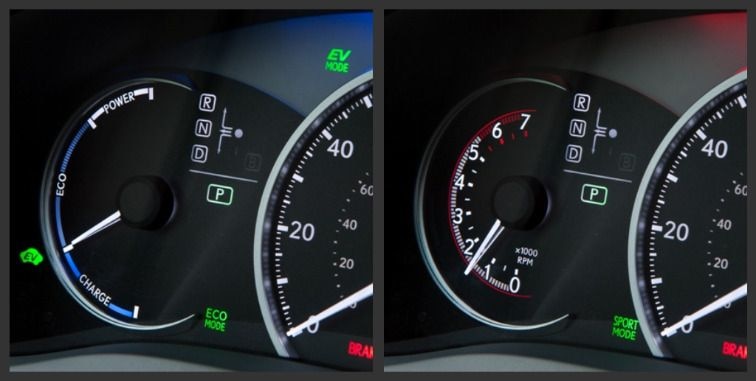 Feeling blue? Or red? The 2011 Lexus CT 200h lets you choose between mileage-maxing Eco mode, balanced Normal mode and a more responsive Sport mode that delivers livelier throttle and steering response. In Sport mode, the gauge cluster is bathed in red highlighting and the left gauge becomes a tachometer. The continuously variable transmission doesn't offer any manual control, though, so the tach is more show than go.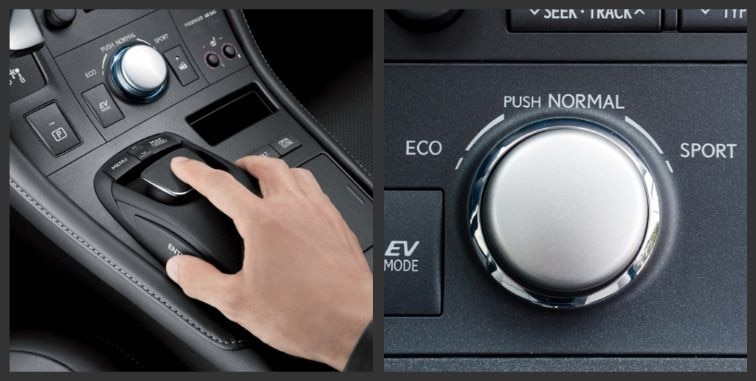 Premium interactivity The navigation system offered as optional on the Lexus CT 200h features the automaker's unique "Remote Touch" interface. The mouse-like control gently locks into place when the cursor is placed over an icon, making it easier to hit your mark. In addition to Eco, Normal and Sport modes, the CT 200h offers an EV mode that delivers all-electric operation for low speeds and short distances.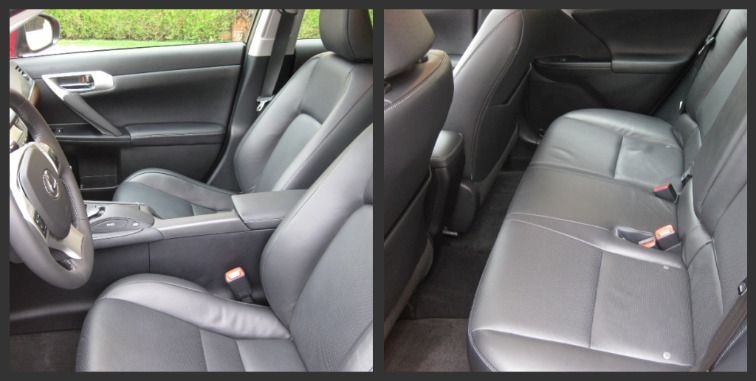 Faux/Real The 2011 Lexus CT 200h is the only Lexus that doesn't include leather as standard equipment (leather is optional, and pictured here). Instead, the CT 200h offers a synthetic leather that's smoother and softer - but more artificial feeling - than the synthetic leathers offered in many European cars. The CT 200h is just a little tighter inside than the Audi A3, giving up about an inch in many dimensions and about two inches in rear leg room. We found the littlest Lexus offered just enough rear leg room for a six-footer, and a little more head room than that.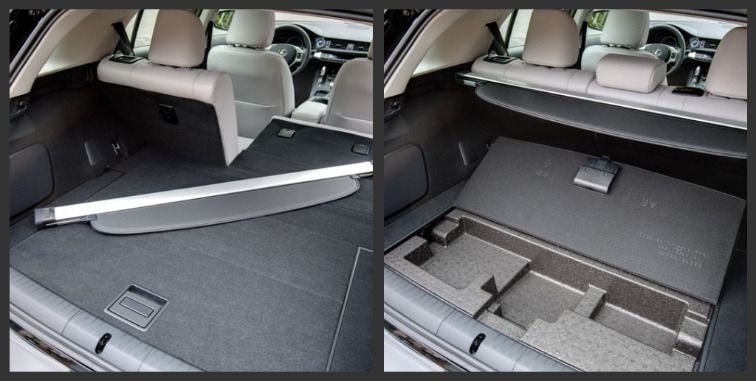 Cargo hold With the rear seats upright, the 2011 Lexus CT 200h offers 14.3 cubic feet of cargo room, compared to the Audi A3's 19.5 cubic feet. Split folding rear seats offer additional cargo room and flexibility, while a handful of underfloor compartments helps keep things organized.

Stiffened structure The CT 200h can't back up its sporty looks with speed, but Lexus has gone to great lengths to deliver sporty handling. In addition to a sophisticated suspension, the CT 200h features unique front and rear reinforcements with small dampers to soak up the added vibration that often accompanies such measures.
How does it drive, then?
We've driven the 2011 Lexus CT 200h, but Lexus has requested media outlets not publish driving impressions until October 12 (at 3:01 PDT, to be specific). Check back then for our full review.