2011 Kia Sportage SX - First Drive
by
KBB.com Editors
|
April 5, 2011 12:38 PM
It's spring in 2011, and if you're a Kia - or someone connected with the design, marketing and/or sales of a Kia - this is a very good period in your business history. In a market struggling (over the last three model years) to weather a downturn, Kia thrived. And in a market now attempting to hold onto a vestige of momentum, the Kia lineup is knocking 'em out of the park. To paraphrase Dickens (we don't think he'll mind...), it "was the best of times, it was the best of times."
To provide a cohesive overview of Kia's trio of SX overachievers, senior Kia executives were joined in Phoenix with representative examples of Kia's top-of-the-line Sportage, Optima and Forte 5-door. And to supply a context for the gathering, Kia's VP of Marketing and Communications, Michael Sprague, gave attending media a market update.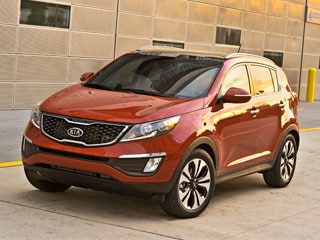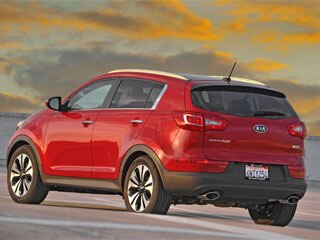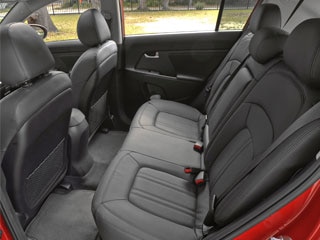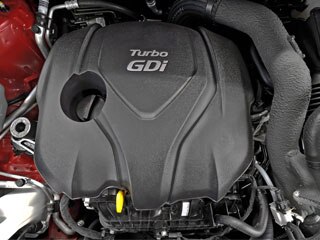 A down economy is a great time to gain market share. In 2010 Kia saw an almost 7 percent jump in sales, which - in combination with virtually everyone else's sales falling off a cliff - resulted in a significant increase in that market share. (Most of that volume - to be sure - was in selling serious numbers of Souls to hamsters, but still...). The total for '10 was 356,000 units; 108,000 of that were the recently redesigned Sorento. And with new or redesigned models - Soul, Forte, Sorento, Optima and Sportage - dominating the lineup, Kia shows no signs of letting up on its staff, or its significant competition.
A morning drive from Phoenix to Payson, Arizona (some 150 miles) in the Sportage SX provided a compelling intro to Kia's product maturation. Unlike its predecessor, the sheetmetal eschews 'cute' and replaces it with a sleek, almost edgy architecture that speaks to this decade and - we think - the next. In SX form the Sportage sits slightly lower on its chassis, while the 18-inch rubber supplies a planted feel - both visually and dynamically. And despite a high beltline and aggressively raked windshield, the overall feel inside the cabin is reasonably light, and doesn't suffer the blindspots normally associated with a similarly aggressive execution. You won't confuse any of its two-box profile with VW's old Microbus, but the impression inside is anything but claustrophobic.
Behind the wheel the steering is direct, the ride composed, and the response from Kia's 2.0 liter turbocharged four is exactly what you'd expect from 260 carefully orchestrated horses. Perhaps more telling is the 269 lb-ft of torque delivered between 1850 and 3000 rpm. When connected to Kia's automatic, the response is immediate and effortless, from virtually any legal (or quasi-legal) speed.
The availability of the SX trim - in Optima, Sportage and Forte - speaks to Kia's desire to push beyond its entry-level envelope, while Americans increasingly display their disdain for 'entry level' by writing a bigger check. And Kia's up-level aspirations are reflected in an up-level window sticker; the Sportage SX with all-wheel drive starts just north of $27K. To be sure, you can oh-so-easily get there in a CR-V or RAV-4, and the Sportage enjoys significant technology not even available from Honda or Toyota at that price point (its spec is closer to that of Acura's RDX), but when you start at $27,000 getting to thirty-something is only one or two option boxes away.
Kia's Sportage SX, in front-wheel drive ($1,500 less dear) or all-wheel drive, is available on Kia's U.S. showrooms. You can't beat the rush, but Kia would happily have you join it.