2009 Top 10 Coolest New Cars Under $18,000
By KBB.com Editors on January 19, 2011 7:17 AM
When we put together last year's list of the 10 Coolest New Cars Under $18,000, gas was approaching four dollars per gallon and fuel efficiency was more fashionable than ever. This year, the price of gas has dropped significantly but the economy has worsened. (It's always something, right?) So even if exceptional fuel economy isn't quite the rage it was last year, affordability is definitely in season.

One of the trends evident on this year's list is a growing emphasis on personality. Remember just how outlandish the first Scion xB was when it arrived? A handful of cars on this list could have given it a run for its money in the "what was that?!" department back then, but are easily absorbed today. As for continuing themes, technology and versatility remain big ones.

In choosing the 10 Coolest New Cars Under $18,000, we use the same set of criteria that consumers use in examining such vehicles. Safety, fuel economy, interior size, comfort, technology and fun-to-drive are all considered, as is the decidedly subjective cool factor. The list of qualifying vehicles under $18,000 is put together using our Fair Purchase Prices, which reflect real-world transaction prices and provide a more useful comparison point than Manufacturer's Suggested Retail Price (MSRP). Every vehicle on the list can be purchased for less than $18,000.

Here, in alphabetical order, is Kelley Blue Book's 2009 list of the 10 Coolest New Cars Under $18,000: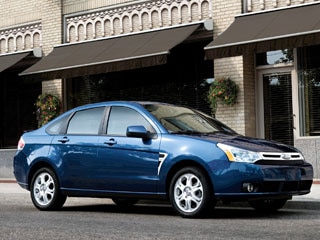 2009 Ford Focus
What makes the Ford Focus cool? Surprisingly European-like driving dynamics and the available SYNC infotainment system. The affordable music and phone integration system can read your text messages and search your music library via voice commands, allowing you to easily sport some of the coolest in-car technology around without breaking the bank.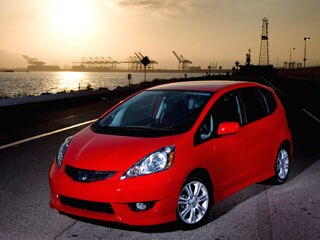 2009 Honda Fit
Redesigned for 2009, the fun, flexible Fit remains a sub-compact standout. It's also a good example of just how far sub-compacts have come, offering features like a navigation system, paddle shifters and, of course, iPod integration.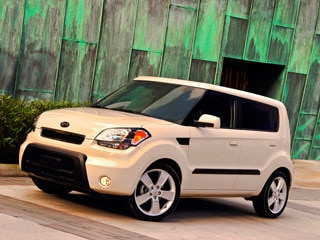 2010 Kia Soul
You don't have to drop the big bucks to get a car with kickin' style and all the techie gadgets required to get by in the world today. Every Kia Soul comes with standout styling, Bluetooth phone connectivity, an auxiliary audio input and iPod integration. But the pulsing speaker lights are the first things you'll show your friends.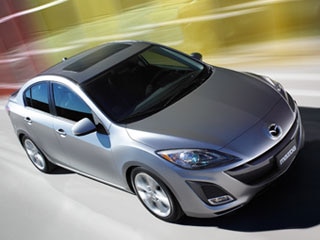 2010 Mazda MAZDA3
The first-generation MAZDA3 made our Coolest Cars list every year of its existence and now its successor is continuing the streak. Whether you want a sedan or a sporty five-door hatchback, the MAZDA3 guarantees a fun driving experience while still being fuel efficient and versatile.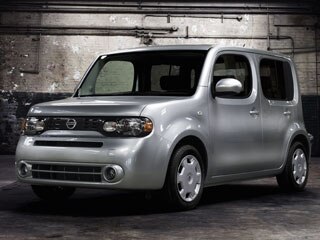 2009 Nissan Cube
High fashion and a low price make the Nissan Cube an excellent choice for buyers who want to look cool on a budget. The Cube takes the compact box concept and elevates it with distinct details like asymmetrical rear styling and a supremely roomy and flexible interior.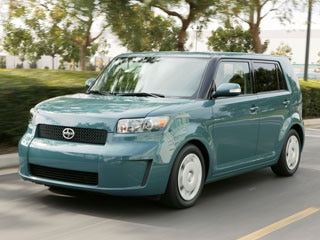 2009 Scion xB
The second iteration of Scion's out-of-the-box box is larger, more powerful and more softly styled than the first, but remains conspicuously left of center. The Kia Soul and Nissan Cube may be the new kids on the block, but they might not have found their way to North America if not for the groundwork laid by the xB.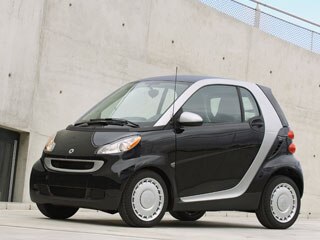 2009 Smart Fortwo
For drivers that place a premium on the look-at-me factor or drive and park in congested urban areas, smart's tiny two-seater delivers serious bang for the buck. The convertible version also starts under $18,000, making it the most affordable drop-top on the market.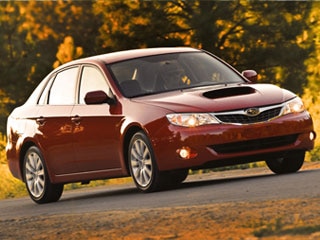 2009 Subaru Impreza
The Subaru Impreza is an excellent choice for car buyers with cool, active lifestyles but not a lot of cash. The Impreza's shape recalls Subaru's rally-car dominance while its standard all-wheel drive system makes it easy to get you and your gear to wherever the action is happening.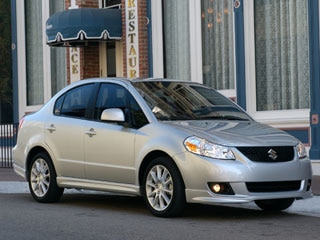 2009 Suzuki SX4
This roomy crossover easily garnered a spot on our list for a third year running thanks to its stylish design and designation as the least-expensive all-wheel-drive vehicle in America. For 2009, Suzuki upped its game by adding an integrated Garmin navigation unit to the standard equipment list of all front-wheel-drive SX4 models, providing you with the means to travel somewhere new without losing your cool.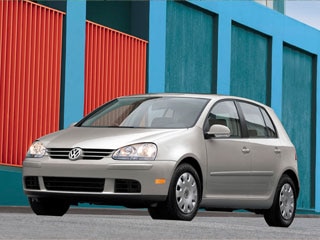 2009 Volkswagen Rabbit
The fun, refined and versatile Volkswagen Rabbit has found its way onto our Coolest Cars list yet again. This will be the last year, though, as a new, sixth-generation version of VW's venerable hatchback is set to show up for the 2010 model year and will again sport a "Golf" nametag.