2008 Top 10 Road Trip Cars
by
KBB.com Editors
|
January 22, 2015 8:18 AM
The summer driving season officially begins with the drop of the green flag on Memorial Day weekend. Record gas prices will play a large part in trip planning this year, but even at $4 per gallon, Americans will hit the road in droves. So, the question isn't whether or not to yield to the call of the open road, but which vehicles are best-suited for the journey.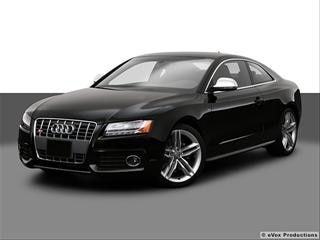 2008 Audi S5
Combining a silky 354-horsepower V8 engine, impeccably tuned suspension and quattro all-wheel drive, the Audi S5 delivers high levels of both performance and comfort, along with the elegance to arrive in grand fashion.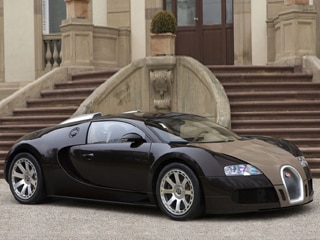 2008 Bugatti Veyron
If the price of fuel has impacted your yacht time more than your driving habits, you might find the $1.5-million, 1,001-horsepower, 16-cylinder, quad-turbo, 250-mph Bugatti Veyron an ideal alternative the next time the jet is in the shop. Just keep in mind that at full speed, the Veyron burns through its 26-gallon fuel tank in about 12 minutes.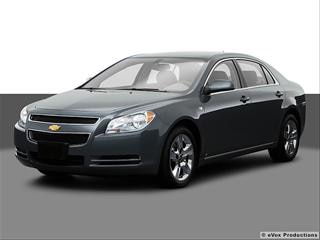 2008 Chevrolet Malibu
We recently drove six top-selling mid-size sedans in a back-to-back comparison test, and the remarkably quiet and comfortable Chevy Malibu handily outshined the competition on the highway. The first car in the category to combine a flexible six-speed automatic transmission with a gas-sipping four-cylinder engine, the Malibu is capable of an impressive 32 highway miles per gallon.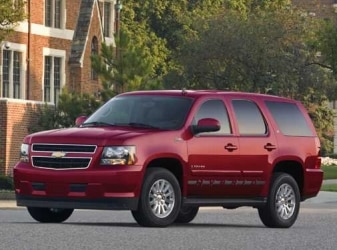 2008 Chevrolet Tahoe Hybrid
While the Tahoe Hybrid's highway fuel economy rating of 22 mpg is only 2 mpg better than that of its gas-only counterpart (the hybrid's bigger advantage is in city driving), it's nevertheless the most fuel-friendly full-size SUV on the road and provides seating for eight, plenty of cargo solutions and the ability to tow your boat to the lake.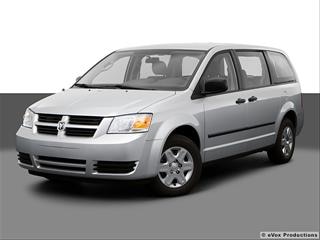 2008 Dodge Grand Caravan
They say that getting there is half the fun. In the Dodge Grand Caravan, getting there can easily be all the fun. The Grand Caravan's wide variety of entertainment options includes multiple DVD players, video game inputs, two overhead video screens, SIRIUS Satellite TV and radio as well as rearward-swiveling second row seats, all helping to transform the once humble minivan into a virtual party on wheels.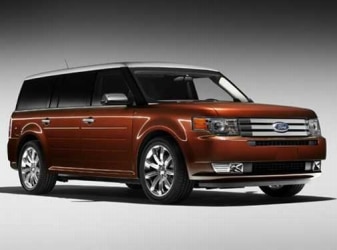 2009 Ford Flex
Due in dealerships this summer, Ford's new full-size, three-row crossover will be turning heads from coast to coast all year, while treating occupants to cold drinks with its class-exclusive refrigerated console.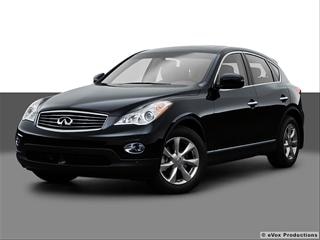 2008 Infiniti EX35
In addition to a plush, flexible interior, the EX35 offers a Lane Departure Prevention System that can help keep any driver -- quite literally -- in line. A small camera detects lane markers in front of the vehicle and, when inadvertent lane departure is detected, the system applies a small amount of left or right brake force to nudge the vehicle back on course.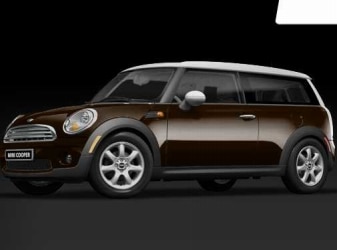 2008 MINI Cooper Clubman
With excellent fuel economy and a fun-loving attitude, the MINI Cooper has earned its way onto our list of top road trip cars for the second year in a row. The new Clubman offers more passenger and luggage space than the standard Cooper, making the largest member of the MINI family an even more ideal long-haul companion.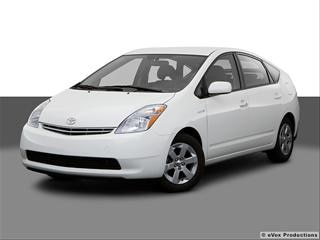 2008 Toyota Prius
The iconic Prius doesn't just deliver the best highway mileage of virtually anything on four wheels, it also features a flexible hatchback design and enough interior volume to qualify as a mid-size vehicle.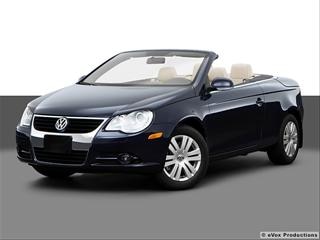 2008 Volkswagen Eos
The Volkswagen Eos is a sporty coupe that's also a sexy convertible, thanks to a sleek, sophisticated retractable hardtop. This chameleon also has an exceptionally wide glass sunroof for when you want the open-air experience without getting that wind-swept look.