By KBB.com Editors on January 26, 2011 7:02 PM
From a long list of vehicles that qualified in varying degrees as safe, roomy and affordable, the kbb.com editors selected this year's 10 Best Family Vehicles by evaluating each on factors like resale value, fuel efficiency, capability and, importantly, kid-friendliness.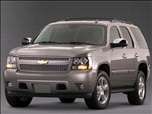 2008 Chevrolet Tahoe
For some families, there's virtually no viable alternative to the full-size SUV. The Chevy Tahoe delivers the interior volume and towing capacity required of big families with big toys. Comfortable accommodations and a surprisingly buttoned-down ride help to deliver that capability without compromise.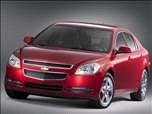 2008 Chevrolet Malibu
Winner of our 2008 Best Redesigned Vehicle award, the Chevy Malibu brings together sophisticated interior and exterior styling and five-star safety ratings in one of the most well-rounded family sedans on the market.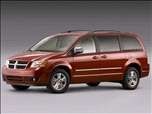 2008 Dodge Grand Caravan
The minivan remains the ultimate transport for families focused on functionality, and none is as kid-friendly as the new-for-2008 Dodge Grand Caravan. Kid favorites include available Swivel 'n Go seating and dual, independent video monitors that can display DVDs, video games or SIRIUS Backseat TV.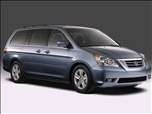 2008 Honda Odyssey
We like Honda's minivan for the confidence-inspiring driving dynamics, premium-like accommodations and class-leading resale values that combine to make it a regular entry on a wide range of annual "10 Best" lists.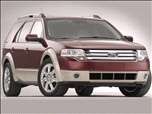 2008 Ford Taurus X
First introduced as the Freestyle, the name change was accompanied by a more refined powertrain. Available all-wheel drive, a surprisingly accommodating third row and a comprehensive set of safety features help make the Taurus X an especially family-friendly pick.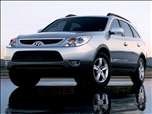 2008 Hyundai Veracruz
If you're intrigued by the idea of treating your family to premium accommodations at mass-market prices, you'll want to check out the Hyundai Veracruz. The quiet and comfortable Veracruz starts just under $28,000, offers a long list of desirable options and is backed by a 100,000-mile powertrain warranty.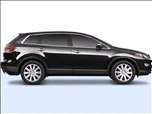 2008 Mazda CX-9
For drivers concerned that upsizing to three rows means downgrading to no fun, Mazda has created the CX-9. Its sporty sheetmetal accurately conveys its athletic demeanor, while the interior delivers all the features and functionality a family requires of such a vehicle.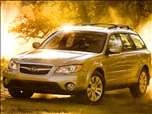 2008 Subaru Outback
Combining SUV-like versatility with car-like ride, handling and efficiency, the oft-overlooked wagon makes a great family hauler. Long popular in northern parts of the country for its proven all-wheel-drive systems, the Subaru Outback is just as attractive for its premium-like accommodations and proven reliability.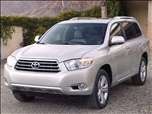 2008 Toyota Highlander
Think of the Toyota Highlander as a grab bag of what's good throughout the automotive industry. It's one of the most fuel-efficient three-row vehicles on the road, delivers car-like ride and handling and offers an impressive set of available in-cabin technologies. Few families would need more than that.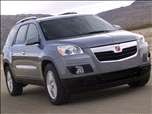 2008 Saturn Outlook
With better handling and fuel economy than a Chevy Tahoe, the Saturn Outlook represents the latest step in three-row family transportation. Compared with its GMC Acadia counterpart, the Outlook's lower starting price makes it easier to add options like rear-seat entertainment and all-wheel drive.