2007 Best Redesigned Vehicle
by
KBB.com Editors
|
January 4, 2007 5:00 AM

At the beginning of each model year, the editorial staff at Kelley Blue Book takes a look at the latest crop of redesigned vehicles and selects one as that year's Best Redesigned Vehicle. Vehicle models that qualify for consideration for this honor include all those nameplates that were available prior to 2007 but have been updated with all-new exterior and interior designs. Most frequently these redesigns also include a newly engineered body structure and a new or significantly revised engines and transmissions.
After identifying those vehicles that fit all the qualifying criteria — more than 40 for the 2007 model year — we then narrow the list to 10 on our way to picking the one vehicle we think demonstrates the biggest improvement relative to its predecessor and its competitors. Factoring into our decision are exterior and interior styling, comfort and convenience features, performance/capability, driving dynamics, safety, fuel economy, overall refinement and value. We also take into consideration the market significance of each vehicle, based on measures like unit sales volume and visibility.
After carefully taking into account all those factors, this year the winner of the Kelley Blue Book kbb.com Best Redesigned Vehicle award is the 2007 Chevrolet Silverado.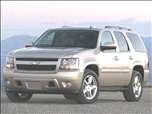 2007 Chevrolet Silverado
The Silverado impresses immediately with clean, contemporary exterior styling and two equally smart-looking passenger cabin options. In addition to a more traditional pickup interior, the Silverado is available with a plusher "luxury-inspired" interior also found in GM's new full-size SUVs. Where the 2007 Silverado solidifies its case for Best Redesigned Vehicle, however, is on the road and the trail. Notably improved steering, braking, ride comfort, handling and power delivery combine in a vehicle that's infinitely more satisfying in town and on the highway. Combined with the segment's highest available towing capacity and horsepower, as well as its best available fuel economy, we think Chevy's newest pickup is poised to make quite an impact in this era of tougher and more luxurious trucks.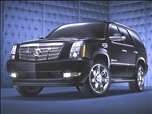 2007 Cadillac Escalade
The Cadillac version of GM's triumvirate of full-size SUVs features all the goodness of its Tahoe and Yukon brothers plus a hefty dose of in-your-face styling and a truckload of luxury features.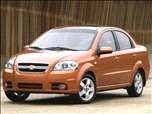 2007 Chevrolet Aveo Sedan
A giant leap in refinement coupled with more contemporary styling inside and out provide the all-new Aveo Sedan the ammunition it needs to compete with the Honda Fit, Nissan Versa and Toyota Yaris, all of which are new for 2007.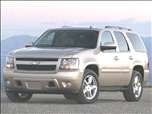 2007 Chevrolet Tahoe
Based on the same architecture that helped catapult the Silverado pickup to the top of this year's Best Redesigned Vehicle list, the all-new Tahoe has been improved by almost every conceivable measure — and drastically so.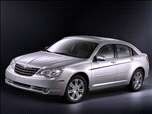 2007 Chrysler Sebring
In a category notorious for safe styling, the Sebring's unique proportions and familial hood strakes add up to a breath of fresh air. Inside, an available 20-gigabyte hard drive provides advanced navigation and music capabilities.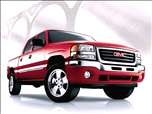 2007 GMC Sierra
While the Chevy takes home top honors in this competition, GMC's version of GM's new pickup is every bit as good as its more popular sibling. The difference? Mostly in market significance, since the Chevy is the bigger seller.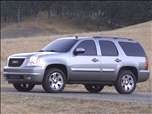 2007 GMC Yukon
With a base model priced similarly to the Chevy Tahoe's and a distinctive Denali model that can approach Cadillac Escalade in luxury and style when fully loaded, the Yukon is GM's most multi-faceted full-size SUV.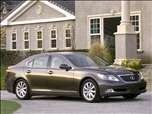 2007 Lexus LS 460
Countering the technological salvo lofted by Mercedes-Benz with the new S-Class, the fourth-generation LS features the world's first eight-speed automatic transmission and has the ability to parallel park itself.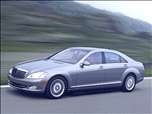 2007 Mercedes Benz S-Class
With futuristic features like stop-and-go cruise control and an infrared night vision system, what's most remarkable about the all-new, ninth-generation S-Class sedan is that it remains the epitome of traditional luxury.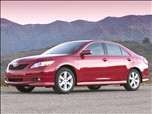 2007 Toyota Camry
The best-selling car in the country is now more visually appealing outside, more luxury-like inside and available for the first time with a gas-electric hybrid powertrain rated to return 40 miles per gallon in the city.