16 Best Family Cars: 2016 Kia Sedona
by
KBB.com Editors
|
February 4, 2016 12:00 AM
The reason why the 2016 Kia Sedona landed on our Best Family Cars list this year, but the 2015 model didn't make the cut last year, mostly comes down to how Kia reconfigured its feature availability. By offering a new Technology Package on its 8-passenger SX model, the 2016 Kia Sedona offers a better value at $41,000 than many of its competitors do at a much higher price by offering, among other things, an around-view camera, adaptive cruise control, lane keeping assist and a host of other high-tech gadgets.
Granted, $41,000 isn't cheap, but then again, there is no other vehicle available at that price that offers the combination of 8-passenger seating capacity and an around-view camera. Combined with the driving dynamics, cool and stylish exterior and a quiet and refined interior, this Kia Sedona is easily the equal of its peers from Toyota and Honda, even if it's slightly smaller in stature.

Not Just Gadgets

Across the spectrum, there's a lot to like about the Sedona. Most models come as 8-passenger versions, although the 7-passenger SX-L offers reclining captain's chairs in the second row that allow (shorter) passengers to stretch out, La-Z-Boy style.

But it's more than just gadgets that sold us on the Sedona. Our long-term Kia Sedona has proven to be a solid, dependable, and comfortable hauler for up to 8 passengers. Despite being smaller than both the Odyssey and Sienna, there's still ample space for passengers, and the third row offers up enough room to keep its occupants happy.

As for cargo, it's easy to reconfigure the interior for more room, with the third-row seats folding quickly and easily into the cargo well, and the second-row seats compacting snugly against the front when you need to haul something really big. While it doesn't offer the ultimate cargo space of the Odyssey or the Sienna, the Sedona has become our go-to vehicle when we need to haul something big. In a way, the smaller size benefits the Kia Sedona, as it feels the least bulky of the three minivans we tested. Combine that with the available around-view camera system -- no longer exclusive to the 7-passenger SX-L model -- and you have a van that's extremely easy to maneuver in a tight parking spot.

Driver Benefits

But it's the driver who benefits most. This is a quiet van, and when you combine that with its excellent driving characteristics and available adaptive cruise control, it makes the Sedona the ideal long-distance family vacation-mobile. The dash is very SUV-like, including the full floor console and shifter between the seats.

And, let's face it, the gadgets help. As the newest minivan in the group, the Sedona offers up the most modern feeling interior, with a crisp and clean navigation system, Bluetooth streaming, plenty of USB ports for charging devices, an excellent audio system, and modern safety systems like collision mitigation and lane guidance that are only available in more expensive versions of its competitors, or not at all. While the Sedona doesn't offer the resale value of its competitors, nor does it compete with the Odyssey's excellent fuel economy, the Sedona's combination of style, function, features and utility more than make up for it.

More Kia Sedona

Build and price your own 2016 Kia Sedona, read our full review, or visit our Minivan Buyer's Guide for a quick overview of all your choices in the segment.
What's a fair price to pay for this vehicle?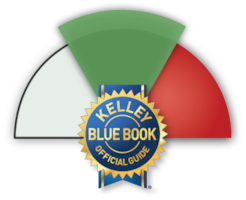 What's a fair price to pay for this vehicle?
We'll show you.
Find this Vehicle Near You
Kia
dealers with this vehicle in stock
Kia Sedona
vehicles for sale within 75 miles