2016 Ford Police Interceptor Utility to bow in Chicago
by
Bob Nagy
|
February 6, 2015 11:11 AM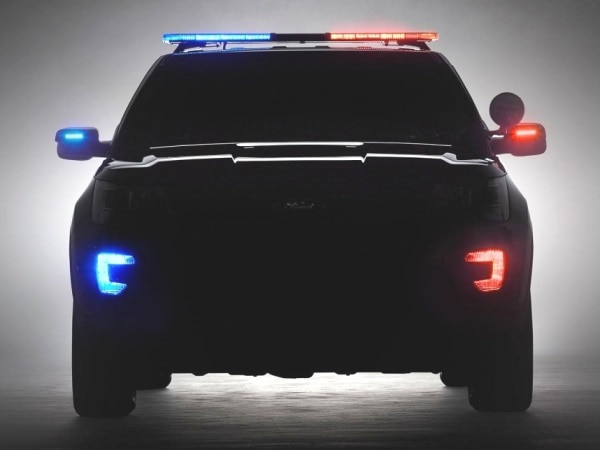 It's official. The 2016 Ford Police Interceptor Utility is making its debut in the city where it will be produced. For the moment, all we know for sure about this new Explorer-based perp-thwarter is that it offers significant improvements compared to the current model and incorporates more high-tech features aimed at helping law enforcers do their duty more effectively, efficiently and safely.
Also: The Class of 2015 -- New Vehicles Ready to Roll
While this sole teaser image is far from revealing, it does show the revamped Police Interceptor Utility swaps the existing grille-mounted forward warning lights for new C-shaped red/blue flashing running lamps on its lower front fascia. No word on whether Ford is planning any changes underhood, or whether the current 304-horsepower/3.7-liter TiVCT V6 and 365-horse/3.5-liter EcoBoost V6 engine choices will carry over unchanged.
More Midsize SUVs
Check out our Midsize SUV Buyers Guide for a look at what's new and what's next.